Following are training resources for both website and document accessibility.
For easier navigation on this page, please click on the appropriate training link:
LinkedIn Learning (formerly Lynda)
Siteimprove Academy
Google via Udacity
Google for Developers
Microsoft Office
Adobe Acrobat Pro
MS Office and PDF Checklists
Center for Disability Studies
LinkedIn Learning (formerly Lynda)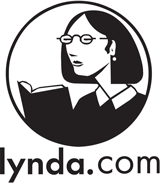 Lynda.com, is an online learning platform compromised of videos. To get started with Lynda.com, Full-Time Faculty and Staff will first need to request a Lynda account with the ITS Site License Office.
After obtaining a Lynda.com account, click on any of the links below and Sign In. The Sign In field is located on the upper right-hand corner of the screen.
General Accessibility
Website Accessibility
Document Accessibility
Instructional Design
Other
Siteimprove Academy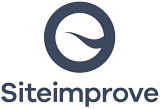 Siteimprove is a WCAG 2.0 compliancy optimization platform. As a Siteimprove account holder, UH Faculty and Staff have access to Siteimprove Academy.
Please note that Siteimprove Academy includes pathways which contains courses. These courses have embedded modules and each module must be completed in the order listed to move to the next course. You may notice that some courses are repeated within pathways; however, once you complete the course, you will have completed all courses with the same title.
To get started, please email itsada@hawaii.edu to create an account. Following are the pathways, courses and modules you will have access to once your account is setup:
Accessibility for Content Contributors and Designers
WCAG 2.1 – New and Improved
Accessibility in the Classroom
Accessibility for Designers
Making Accessible PDFs
Accessible Documents
Accessible Multimedia
Using the Siteimprove Intelligence Platform for Digital Accessibility
Digital Accessibility for Content Contributors
Accessibility for Marketers
Accessibility for Leadership
WCAG 2.1 – New and Improved
Making Accessibility a Priority in Your Organization
Using the Siteimprove Intelligence Platform for Digital Accessibility
Auditing Websites for Complaint Resolution
Accessible Purchasing
Web Accessibility Fundamentals
Accessibility for Microsoft Office
Accessibility for Outlook
Accessibility for PowerPoint
Accessibility for Word
Accessibility for Excel
Accessibility for Web Developers
WCAG 2.1 – New and Improved
Making Accessible PDFs
Digital Accessibility for Developers – Part 1
Digital Accessibility for Developers – Part 2
Testing for Digital Accessibility
Web Accessibility Fundamentals
Web Fundamentals: Accessibility, Analytics, and SEO
Web Accessibility Fundamentals
Web Analytics Fundamentals
SEO Fundamentals
Web Accessibility by Google via Udacity

While the Web Accessibility by Google course is free, you will need to sign-in using the Google button at the bottom of the page. Click on the following lessons within the course to get started:
Web Accessibility via Google for Web Developers

While the Web Accessibility by Google via Udacity serves as base on accessibility, Google's Web Accessibility for Web Developers delivers a concise treatment of accessibility principles specific to Web Developers.
Following are the links to the topics regarding accessibility for Web Developers:
Accessibility
Microsoft Office Accessibility Training
Accessibility in Microsoft Office – Learn how to make your Word, Excel, and PowerPoint documents more accessible.
Adobe Acrobat Pro DC PDF Training
Adobe's Acrobat DC Accessibility webinar series will provide you with instructions on how to remediate PDF documents. Please register for any event on Adobe's event website and clicking on Webinar located under Popular Tags.

The YouTube webinars above including the zipped practice files are available here: http://adobe.lookbookhq.com/acrobataccessibility
MS Office and PDF Remediation Checklists
Center for Disability Studies (CDS) Media Center
CDS Media Center – The CDS Media Center offers accessibility training services for content authors, managers, administrators and IT professionals. Their training solutions will help you meet or exceed federal guidelines for accessibility (WCAG 2.0 Priority AA). They also produce high-quality professional training sessions in a range of formats including live, asynchronous /video, and web formats.