The English Language Institute (ELI) is an English language program that serves students who have been admitted to the University of Hawai'i at Manoa and who speak English as an additional language.  The primary purpose of the ELI is to provide instruction to help students with academic English, effective study strategies, and integration into the UH-Manoa academic community, in order to facilitate their academic studies.
Meet the ELI Instructors
All ELI faculty are graduate students pursuing their MA or PhD in Second Language Studies. They have extensive language learning and teaching experience and expertise in language instruction.
Yu-Tzu Chang
Yu-Tzu is a PhD student in the Department of Second Language Studies. She has experience teaching English as a second language and Mandarin as a foreign language. Yu-Tzu has taught ELI 80 speaking and listening, as well as various BA courses in second language studies, including second language learning, second language teaching, second language testing, and bilingualism and cognition.
Lin Chen
Originally from China, Lin came to Hawaii to join UH Manoa's Second Language Studies PhD program, where she focuses on conversation analysis. She has been teaching in the English Language Institute since Spring 2022. Previously, Lin has been a private tutor and has taught in volunteer positions.
Alison Cowan
Ali is an MA student in the Department of Second Language Studies. She has many years of teaching experience in Canada and has been teaching ESL for the past five years, including at the Hawaii English Language Program (HELP) at UH Mānoa and in Thailand during her MA program. This term Ali will be teaching in the ELI program as well as working with CASE. She likes to swim, run, and hike when she is not teaching or studying.
Jia Kang
Jia is a PhD student in the Department of Second Language Studies. She is keen to help ESL students develop their academic writing abilities in English. Jia walks and reads in her free time, and loves dogs.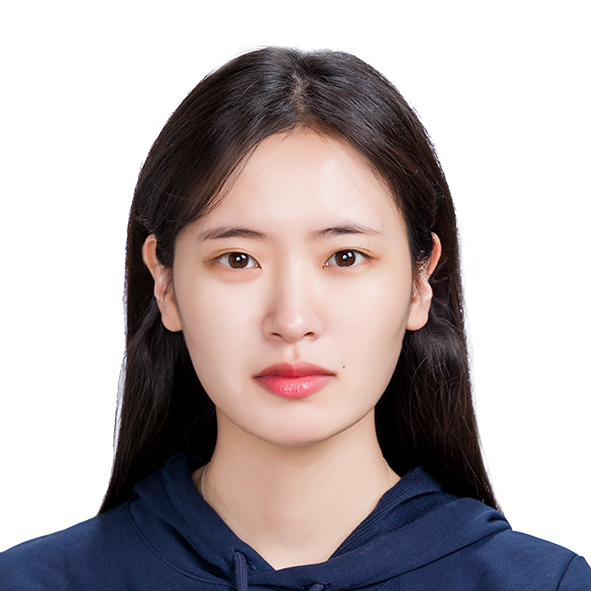 Joonhee Kim
Joonhee, a doctoral student in the Department of Second Language Studies, has a keen interest in instructing ESL students in academic reading skills. She completed her BA and MA in English language education from Seoul National University. Prior to her arrival in the United States, she actively participated in diverse English teaching endeavors such as providing private tutoring and engaging in volunteer work.
Alexandra Lee
Alexandra Lee is currently an MA student in the Department of Second Language Studies. She has been a teacher for almost a decade, and one of her favorite aspects of teaching is the mutual learning that occurs as the teacher and students share their ideas.
Sohyeon Lee
Sohyeon was born in Japan, raised predominantly in Korea, and, having lived and traveled extensively throughout the United States, she has had the privilege of experiencing diverse cultures and connecting with people from all corners of the globe. For nearly two decades, she has dedicated herself to teaching English to second language learners. Helping others develop their language skills and fostering effective communication using English as a lingua franca brings her immense joy. Food, nature, art, and travel are not only her areas of interest but also serve as a constant source of inspiration.
Anne McCarrey
Anne is from the North Shore of Oʻahu and is in her first year of an MA program in the Second Language Studies department. She graduated from Brigham Young University–Hawaiʻi with a BA in Cultural Anthropology and minors in Japanese, Hawaiian Studies, Linguistics, History, and TESOL. Anne is currently teaching ESL 100, but when she's not in the classroom you can find her surfing, snorkeling, or sea glass hunting. She speaks Japanese, Pidgin, and a little Hawaiian and Spanish.
Ha Nguyen
Ha Nguyen is a PhD candidate in Second Language Studies. She has taught English in Vietnam, Vietnamese in Hawaiʻi and sociolinguistic courses in the SLS BA program. Ha likes reading, running, hiking, and baking when she is not working.
Amie Pedroza
Amie is an MA student in Second Language Studies. She has her BA in English and Christian Ministries with a minor in Spanish from Dallas Baptist University. She has been teaching ESOL since 2005. Amie loves learning about different languages and cultures. She speaks Spanish and Korean. When she's not at school she is usually spending time with her husband and her adorable tuxedo cat, Ruby.
Baorui Xu
Baorui is a first year PhD student in the Second Language Studies department. He completed his BA and MA in Teaching Chinese to Speakers of Other Languages in China. He is currently teaching Intermediate Academic English Reading (ELI 72). Baorui loves cooking and going hiking during his leisure time. He is also passionate about cultures and arts, so he enjoys visiting museums and historical sites when he travels to new places.
Ruge Zhao
Ruge is a Ph.D. student in the Department of Second Language Studies. She has taught academic communication courses and tutored academic writing and reading in the U.S. before her Ph.D. program at the University of Hawaii at Manoa. Her research interests include second language teacher education and second language writing. Ruge loves hiking, cooking, and practicing yoga for leisure.
---
Priscilla Faucette
ELI Director
Priscilla, Faculty Specialist, has been involved in international education as a student or educator for more than 30 years. She holds an MA in ESL and a Graduate Certificate in Conflict Resolution, both from UH Mānoa. She currently serves as the Director of the English Language Institute (ELI) and also occasionally teaches courses in the SLS undergraduate program, such as the SLS Capstone course (SLS 485) and the SLS Practicum course (SLS 475).
Priscilla specializes in teaching advanced-level English for very specific purposes. She has taught customized English language courses to Executive MBA students in Vietnam, Architecture doctoral students in China, international scientists and real-estate professionals in Hawaiʻi, and delivered face-to-face and online teacher-training courses for English teachers from Korea.
Daniel Holden
Educational Specialist
Daniel Holden is currently a Ph.D. candidate in the Dept of SLS at the University of Hawaiʻi at Mānoa, and has been a second language instructor for the past 13 years. He has previously taught a variety of classes in the ELI, and recently transitioned into the role of second language program administration.
His main research interests are critical language pedagogy, critical administration, second language teaching and learning, and language assessment.