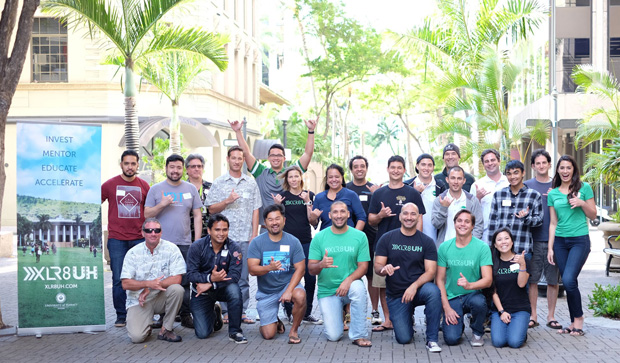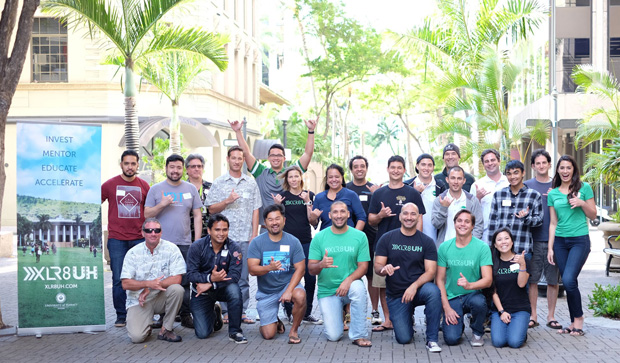 The University of Hawaiʻi announced the selection of eight teams for the fifth cohort of its accelerator startup investment program—XLR8UH. The startups in this round include digital technology providing athletes and physicians ways to identify, measure and monitor sports concussions; a lifesaving blood analysis smartphone platform; and a data collection and project management platform for conservation and agriculture customers.
The eight teams have the potential to receive $25,000 to $50,000 for completing the program and up to $100,000 in follow-up funding.
XLR8UH cohort 5 finalists
Smart Yields, a farm data analytics platform designed to enhance yields by providing critical crop protection alerts and real-time monitoring to enhance yields.
HealthTech Apps, a mobile technology platform that provides athletes and physicians ways to identify, measure and monitor sports concussions reducing the risk of re-injury.
OiOiOT, provides smart and IOT solutions on connected community projects through a patented secure bi-directional communication method.
Herbavore, a horticultural hand tool company for professional and hobbyist growers that offers customizable, ergonomic and more efficient products.
Radial3D, a web and mobile store app that facilitates shared viewing of medical images by clinicians and their patients within a Mixed Reality environment.
iFirst Medical Technologies, a lifesaving blood analysis and management smartphone platform.
Natural Resource Data Solutions, a platform for data collection and project management for conservation and agriculture customers saving time and money.
Azimov Technologies, guidance and control technology for unmanned aircraft systems.
The teams are currently in the first phase of XLR8UH's intensive 16-week mentorship and investment program, where they will be assessing and developing their business models. Startups selected to advance to the second phase will further their business development, and in the third phase will develop and practice their pitch to investors. Experienced entrepreneurs and investors will mentor the teams throughout the program.
"As a sector agnostic program, we receive a variety of applications from multiple sectors and disciplines, which is a testament to the amount of innovation occurring out of the University of Hawaiʻi. With this cohort we are seeing more emphasis on medical technologies, as well as applications for the agricultural industry," said Omar Sultan, managing director of XLR8UH. "We're excited to see more innovation in sectors representing some of Hawaiʻi's strengths."
XLR8UH is a first-of-its-kind startup investment program developed by UH and Sultan Ventures, a boutique venture firm that also manages the program. XLR8UH educates, mentors and invests in UH research and talent, ranging from students to post docs, faculty and alumni. It is one of the first public university investment programs in the nation, revolutionizing the way innovation and research is commercialized.
"Once again, we are excited to see the diversity of issues that are being addressed by the XLR8UH teams though UH-based research," said UH Vice President for Research and Innovation Vassilis L. Syrmos. "These innovative ideas and their potential to develop into dynamic, locally based companies is what the Hawaiʻi Innovation Initiative is all about."