President's Award for Excellence in Building
and Grounds Maintenance
Maintenance Award Winner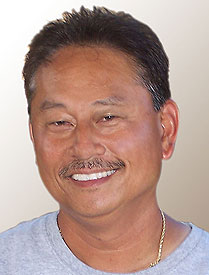 2008
Mark Nakayama
One of two maintenance personnel employed by West O'ahu, Nakayama helps carry out all the building and grounds chores usually assigned to many different people on other campuses. Nakayama is known for his willing, pleasant and cooperative demeanor and efficiency. When faculty or other staff members make requests, the tasks are nearly done within 24 hours.
Not only does Nakayama have janitorial, grounds and maintenance responsibilities, but he also contributes ideas and improvements to new projects.
"Mark has made our small two-person maintenance staff an important part of the education team," noted a colleague.
The President's Award for Excellence in Building and Grounds Maintenance honors UH employees who exhibit dedication and sustained superior performance in a maintenance, landscaping, custodial, shop or trucking position.
2017 Award for Excellence in Building and Grounds Maintenance information and form (PDF)
Current Winners
Go to UH News for stories on the latest honorees.
2004–2015 Honorees