Hung Wo and Elizabeth Lau Ching Foundation Award for Faculty Service to the Community
Service Award Winner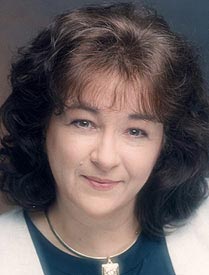 Patricia Lanoie Blanchette
UH Manoa
As chair and professor of the Department of Geriatric Medicine at the John A. Burns School of Medicine, Patricia Lanoie Blanchette is a committed leader in gerontology and geriatrics.
Blanchette developed a formal gerontology and geriatric medicine curriculum for medical students to educate them about normal and pathologic human aging, the aging society and the provision of excellent medical care to elders. Her leadership resulted in one of the largest and best academic geriatric programs in the country.
Blanchette also serves on various local and national organizations including the Alzheimer's Association, Board of Medical Examiners, Hawaiʝi Medical Association, Medical Executive Committee and Rehabilitation Hospital of the Pacific.
The Hung Wo and Elizabeth Lau Ching Foundation Award has honored faculty members for significant contributions that strengthen ties between the University of Hawai'i and the community.
Select a recipient for more about that individual.
2008
2007

Roy Kamida
Leeward
2006
2005
2004
2003
2002