Hung Wo and Elizabeth Lau Ching Foundation Award for Faculty Service to the Community
Service Award Winner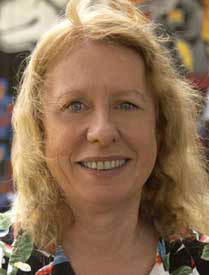 Meda Chesney-Lind
Manoa
Meda Chesney-Lind is a professor in the women's studies program at UH Manoa. At the same time that she authored outstanding research reports, academic journal articles and books on the treatment of youth and women in the criminal justice system, she worked tirelessly to correct the injustices and inequities that she studied in her research.
Her activism is tireless—she has published numerous newspaper articles, worked with community-based agencies and given talks to local organizations and legislators. Through these efforts, Chesney-Lind has become a leading advocate for humanitarian solutions to crime and criminal justice problems in the state. She has spent 20 years trying to improve Hawai'i's correctional system. She is also involved in the John Howard Association and works assisting the ACLU's effort to improve prison conditions.
Chesney-Lind's work and dedication has enhanced the university's public image and improved the vibrancy of the institution. She uses her research to create significant and far-reaching changes in the community.
The Hung Wo and Elizabeth Lau Ching Foundation Award has honored faculty members for significant contributions that strengthen ties between the University of Hawai'i and the community.
Select a recipient for more about that individual.
2008
2007

Roy Kamida
Leeward
2006
2005
2004
2003
2002