Hung Wo and Elizabeth Lau Ching Foundation Award for Faculty Service to the Community
Service Award Winner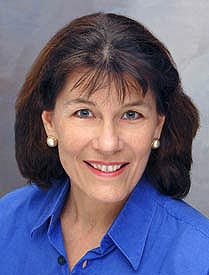 Linda Cox
UH Manoa
As a community economic development specialist in the Department of Natural Resources and Environmental Management, Linda Cox is recognized for applying her expertise in community economic development to a number of issues.
Her long record of community service during her tenure at UH includes finding economic opportunities for Wai'anae residents. Since 1984, Cox has participated in numerous community councils and planning groups, and is an active and vital advisor to the Wai'anae Coast Coalition.
Cox has also assisted the Hawai'i Ecotourism Association in furthering their mission with limited resources. Hawai'i Ecotourism promotes responsible travel and education programs for the public and visitor industry.
The Hung Wo and Elizabeth Lau Ching Foundation Award has honored faculty members for significant contributions that strengthen ties between the University of Hawai'i and the community.
Select a recipient for more about that individual.
2008
2007

Roy Kamida
Leeward
2006
2005
2004
2003
2002