Hung Wo and Elizabeth Lau Ching Foundation Award for Faculty Service to the Community
Service Award Winner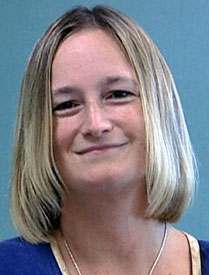 Cynthia Foreman
Maui Community College
An assistant professor of economics at Maui Community College, Cynthia Foreman has brought strong academic leadership, enthusiasm and commitment to a wide range of community groups and projects, including the Maui Economic Development Board Economic Literacy Program, Ala Lani United Methodist Church and the Boy Scouts of America.
Her role as facilitator for Maui County's Focus Maui Nui Project helped gain community input for the formulation of a comprehensive vision for Maui County.
Foreman was also instrumental in bringing a natural resource and environmental management degree to the UH Center on Maui.
The Hung Wo and Elizabeth Lau Ching Foundation Award has honored faculty members for significant contributions that strengthen ties between the University of Hawai'i and the community.
Select a recipient for more about that individual.
2008
2007

Roy Kamida
Leeward
2006
2005
2004
2003
2002