Hung Wo and Elizabeth Lau Ching Foundation Award for Faculty Service to the Community
Service Award Winner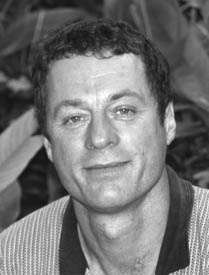 W. Craig Howes
UH Manoa
A professor of English and director of the Center for Biographic Research at UH Manoa, W. Craig Howes has used his academic interests and skills benefit the wider community.
Since 1980, Howes has contributed his services to the Hawai'i Literary Council and has been instrumental in bringing humanities programming to the public schools.
For the past two years, he has served as scholar, producer and executive producer for the PBS-Hawai'i television series Biography Hawaiai.
In addition, Howes continually strives to develop new and innovative ways to share knowledge with students.
The Hung Wo and Elizabeth Lau Ching Foundation Award has honored faculty members for significant contributions that strengthen ties between the University of Hawai'i and the community.
Select a recipient for more about that individual.
2008
2007

Roy Kamida
Leeward
2006
2005
2004
2003
2002