Hung Wo and Elizabeth Lau Ching Foundation Award for Faculty Service to the Community
Service Award Winner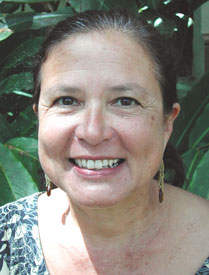 Davianna McGregor
UH Manoa
A professor of ethnic studies at UH Manoa, Davianna McGregor has combined scholarship on native Hawaiian issues with community service and advocacy. Her knowledge of Hawaiian history and culture has allowed her to forge linkages among disparate individuals and groups that results in positive community impacts
McGregor was involved in the initial planning for Kaho'olawe after it was turned over to the state and in establishing the Kaho'olawe 'Ohana. Recently, she coordinated access to the island for college and high school students, community organizations and families.
McGregor has demonstrated a track record for academic research, leadership and commitment to Hawai'i and service to the Hawaiian community.
The Hung Wo and Elizabeth Lau Ching Foundation Award has honored faculty members for significant contributions that strengthen ties between the University of Hawai'i and the community.
Select a recipient for more about that individual.
2008
2007

Roy Kamida
Leeward
2006
2005
2004
2003
2002