Hung Wo and Elizabeth Lau Ching Foundation Award for Faculty Service to the Community
Service Award Winner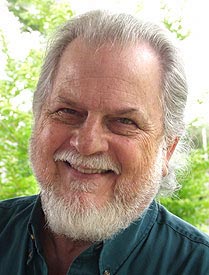 Ken Staton
UH Hilo
An associate professor of music at UH Hilo, Ken Staton has been the guiding force in bringing excellent orchestral music to the Big Island.
He has a passion for music and for teaching. Staton created the first University of Hawai'i at Hilo Orchestra, comprised of highly skilled students and community musicians. The orchestra is a sources of pride in the community.
He also coordinates activities for the Hilo Community Chorus and oversees the university's chamber singers, an elite performance ensemble. Staton is instrumental in attaining major grants and donations to support his efforts in bringing professional musicians to Hilo to work with the students and community members.
The Hung Wo and Elizabeth Lau Ching Foundation Award has honored faculty members for significant contributions that strengthen ties between the University of Hawai'i and the community.
Select a recipient for more about that individual.
2008
2007

Roy Kamida
Leeward
2006
2005
2004
2003
2002