Hung Wo and Elizabeth Lau Ching Foundation Award for Faculty Service to the Community
Service Award Winner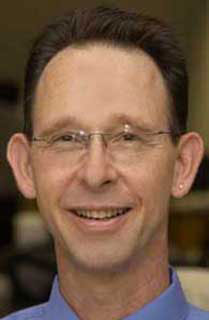 Stephen Wehrman
Kapi'olani Community College
Stephen Wehrman, a professor of respiratory therapy at Kapi'olani Community College, has been consistently involved in the local health care community through his own volunteer work with the American Lung Association and through the sense of commitment he instills in his students to volunteer as well. While working with the association, he has been influential in strengthening the organization's mission and was awarded the National Volunteer Excellence Award.
He is active in the Hawai'i Society for Respiratory Care and has served as president, board member and committee chair. For many years, Wehrman has also given testimony on issues ranging from tobacco prevention to licensing of qualified health care practitioners.
Wehrman's greatest skill is fostering lasting partnerships by bringing together individuals from education, industry and community agencies. He is the writer and host of a weekly television program, Planning for Life, which addresses ways members of the community can deal with aging family members. Wehrman constantly displays his ongoing commitment to community awareness and education.
The Hung Wo and Elizabeth Lau Ching Foundation Award has honored faculty members for significant contributions that strengthen ties between the University of Hawai'i and the community.
Select a recipient for more about that individual.
2008
2007

Roy Kamida
Leeward
2006
2005
2004
2003
2002