Robert W. Clopton Award for Outstanding Service to the Community
Clopton Award Winner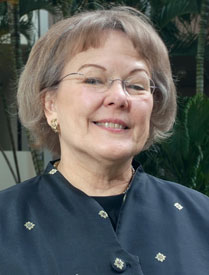 2008
Jane Kadohiro
Jane Kadohiro is an assistant professor at Manoa's School of Nursing and Dental Hygiene. She has taken her role and skill as an educator, a nurse and a diabetes educator and utilized it to improve the health and well-being of Hawai'i's people and the quality of healthcare delivered by her professional colleagues.
Kadohiro credits her personal experience with type 1 diabetes with largely influencing her research and career field, which has spanned more than 40 years. She is an active community member and especially known for her work with Hawai'i's youth.
Among her activities are the initiation of the Hawai'i Diabetes Youth Camp and the International Conference on Diabetes in Native Peoples, as well as chairing numerous local and national conferences and programs on diabetes.
The Robert W. Clopton Award for Outstanding Service to the Community recognizes a UH Manoa faculty member for playing a socially significant role by applying intellectual leadership and academic expertise to the improvement of the community. The award was established as a memorial to longtime Manoa College of Education Professor Robert Clopton and first awarded in 1977.
Select a recipient to learn more about that individual.

Jonathan Osorio
2010

Dennis Carroll
2009

Jane Kadohiro
2008

Sharon Miyashiro
2006

Edward
Shultz
2004

Thomas
Klobe
2003

Michael Hamnett
2002