Frances Davis Award for Undergraduate Teaching 2002-2006 Award Recipients
Davis Award Winner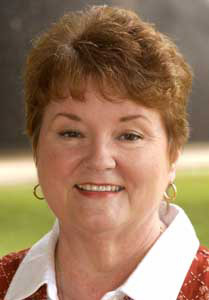 Barbara Hotta
Leeward
Barbara Hotta is a professor of information and computer science at Leeward Community College. As an instructor, Hotta has successfully taught the full range of computer science courses, from ICS 100 (computing literacy and applications) to ICS 193D (cooperative education). She specializes in database management. Hotta's student and peer evaluations are excellent, reflecting the concern and attention that she gives to all of her students.
As coordinator of the information and computer science program from 1991 to 2000, and 2001 to present, Hotta has expanded the program's curriculum and recruited talented new faculty to the department. She is focused on bringing high quality and innovative programming to students and has created impressive partnerships that benefit the campus. One of these exciting parternships included a cooperative effort with Total Resource Management of Kapolei and the state Department of Business and Economic Development. Students and instructors from the Leeward CC created wireless applications for G3 devices. One student even designed Web pages for cell phones and personal digital assistants, in English and Japanese.
The Frances Davis Award for Undergraduate Teaching recognizes dedication and demonstrated excellence as teachers of undergraduate students. It was established as a memorial to the late Frances Davis, who taught mathematics at Leeward Community College and UH Manoa for 19 years.
Select a recipient for more about that individual, or view the most recent winners.
2006
2005
2004
2003
2002