Regents' Medal for Excellence in Teaching
Teaching Medal Award Winner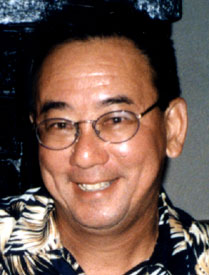 Wesley Teraoka
Leeward
An associate professor of geography at Leeward Community College, Wesley Teraoka exemplifies a genuine commitment to the achievement of student learning. His skilled questioning methodology makes his classes highly participatory and continuously engages his students.
To facilitate student learning, Teraoka participates in a number of support activities for students, such as arranging for tutors and working with the Supplemental Instruction Program, which mentors and trains a student leader to review materials covered in the course with their classmates.
A student wrote, "His style of teaching made the material so applicable to so many different areas of life. I always left class feeling smarter."
The Regents' Medal for Excellence in Teaching is awarded by the Board of Regents as tribute to faculty members who exhibit an extraordinary level of subject mastery and scholarship, teaching effectiveness and creativity and personal values that benefit students. The board also awards the Regents' Medal for Excellence in Research.
Select a recipient for more about that individual.
Current awardees and links to archives.
2005

Gerald D.
Brown
Kaua'i

Duane Clark
Maui

Douglas
Crowell
Kapi'olani

Catherine Fulford
Manoa

Anthony Guerrero
Manoa

Terry Hunt
Manoa

Antoinette Martin
Windward

Paul
Onomura
Honolulu

Rebecca Ostertag
Hilo

Petri Pieron
Hawai'i

Wesley
Teraoka
Leeward

Eric
Yamamoto
Manoa