Regents' Medal for Excellence in Teaching
Teaching Medal Award Winner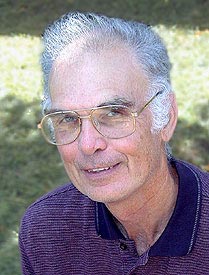 Albert Spencer
Kaua'i
As a professor of accounting, Albert Spencer introduces confidence, a readiness to cope with challenges in school, life, the work place environment, and a desire for life-long learning in the students he comes into contact with.
He believes in using cross discipline in his teachings and that no one discipline can stand alone.
A student commented, "One thing that really impressed me about Al Spencer was when we expressed our confusion on a test question. He thanked us for sharing and said that the feedback will help improve his teaching method."
The Regents' Medal for Excellence in Teaching is awarded by the Board of Regents as tribute to faculty members who exhibit an extraordinary level of subject mastery and scholarship, teaching effectiveness and creativity and personal values that benefit students. The board also awards the Regents' Medal for Excellence in Research.
Select a recipient for more about that individual.
Current awardees and links to archives.
2006

Danny Aiu
Honolulu

Denise Antolini
Manoa

Rhonda Black
Manoa

Manuel Cabral
Leeward

Kathryn Fletcher
Maui

Anne Freese
Manoa

Judith Gersting
Hilo

Laurel Gregory
Hawai'i

Andrew Harris
Manoa

Keith Kashiwada
Kapi'olani

Brian Richardson
Windward

William Sharkey
Manoa

Nevzat Soguk
Manoa

Albert Spencer
Kaua'i