Bollywood Mondays: '1942: A Love Story' (1994)
March 18, 3:30pm - 6:30pm
Mānoa Campus, Marine Science Building 114
---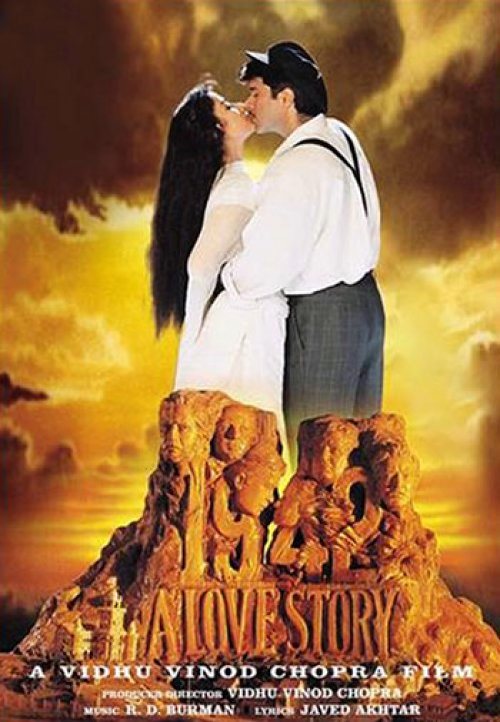 In August of 1942, a popular nationalist uprising--the Quit India movement--challenged British control of its most prized colony during the dwindling days of empire. '1942: A Love Story' depicts the epic romance of Naren (Anil Kapoor) and Rajjo (Manisha Koirala) which unfolds amidst the turbulence of this era.
The movie is melodramatic Bollywood at its peak. Can the new romance overcome parental opposition, as Naren's father is a loyal British civil servant while Rajjo's is a revolutionary firebrand? Will the young couple's passion survive amidst the dangerous violence and oppression that surrounds them? Will India ever be liberated? How many hankies will you need to hold tears shed for brokenhearted lovers and nationalist martyrs?
'1942: A Love Story' won multiple Filmfare Awards, including one awarded posthumously to R.D. Burman for creating the beloved and now-legendary soundtrack for the film. This is the fourth movie in the twelfth UH Bollywood film series, running on occasional Mondays this spring. For the full semester film series schedule, please see the contact information below.
Ticket Information
Free and open to the public
Event Sponsor
History, Mānoa Campus
More Information
Ned Bertz, (808) 956-6766, bertz@hawaii.edu
---
Monday, March 18

8:00am

Public Health Final Oral

Mānoa Campus, Biomed. Rm. D-207
9:00am

Political Science Final Oral

Mānoa Campus, Saunders 624
10:00am

Communication and Information Sciences Final Oral

Mānoa Campus, Crawford Hall, room 322
10:00am

72-hour Film Challenge 2013

Mānoa Campus, Hemenway Courtyard
12:00pm

Microbiology 690 Seminar

Mānoa Campus, Post 126
12:00pm

Communication and Information Sciences Final Oral

Mānoa Campus, Post 302
1:30pm

German Club - Kaffeestunde

Mānoa Campus, Paradise Palms
3:00pm

Yoga, Tantra, and Alchemy

Mānoa Campus, Webster 112
3:30pm

Bollywood Mondays: '1942: A Love Story' (1994)

Mānoa Campus, Marine Science Building 114