Theater of Legend with Patrick Ball in Legends of the Celtic Harp
March 30, 7:30pm - 9:30pm
Mānoa Campus, Orvis Auditorium
---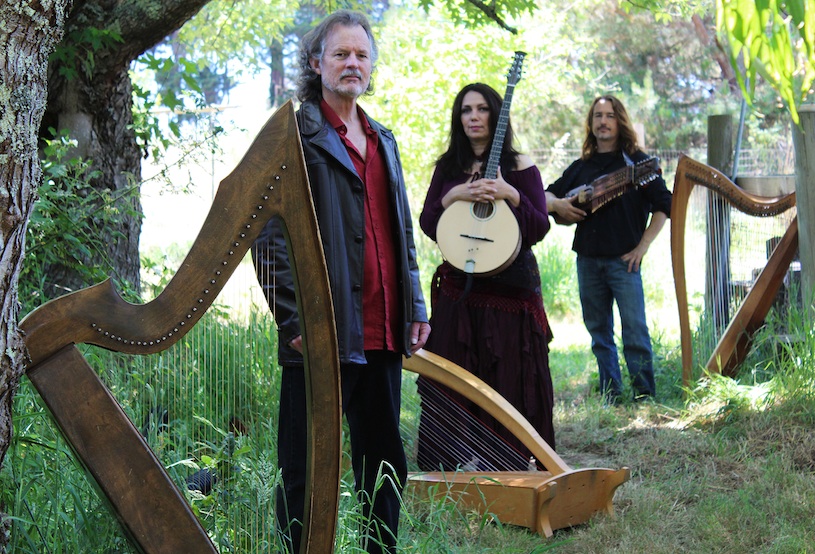 Three of the premier Celtic harpers in the world will take you deep into the myths, magic and fabled history of this most captivating instrument.
Patrick Ball is one of the premier Celtic harp players in the world and a captivating spoken word artist. He has recorded nine instrumental and three spoken word albums which have sold well over a half million copies internationally, winning national awards in both the music and spoken word categories. Patrick`s passion for the oral tradition of Irish storytelling and his love of the wire-strung Celtic harp have made him one of the most beloved performers in Folk music today. www.patrickball.com
Lisa Lynne is a multi-instrumentalist and performer who gained worldwide recognition for her original music featuring her Celtic Harp. She is widely acclaimed for composing memorable and heartwarming melodies on the Windham Hiill/Sony music labels that have repeatedly placed in the Top 10 & Top 20 on the Billboard new age music charts. Lisa`s music is heard throughout the award winning PBS special "Alone in the Wilderness," amongst many other soundtracks for commercial television and independent films. www.LisaLynne.com
Aryeh Frankfurter is also a renowned Celtic harper and world traveling multi-instrumentalist who went from virtuosic progressive rock violin to intricate Swedish folk and Celtic Music. Aryeh taught himself to play a variety of instruments bowed and plucked and most recently the rarely seen Swedish Nyckelharpa. www.Lionharp.com.
Ticket Information
Tickets are available on line at www.etickethawaii.com, by phone at 944-2697, or visit any UH Ticket outlet (Stan Sheriff Center, Rainbowtique Store in Ward Center, and the UH Mānoa Campus Center ticket office), service charges apply.
Event Sponsor
Community Services Outreach College, Mānoa Campus
More Information
956-4137, csinfo@hawaii.edu, http://www.outreach.hawaii.edu/community/default.asp
---