Open til the Clock Strikes 12 AM!
May 5, 12:00pm - 12:00am
Mānoa Campus, Hamilton Library
---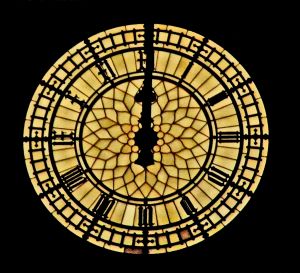 The UH Manoa Library announces the extension of Hamilton Library hours for final exam week.
Beginning on Sunday, May 5, 2013 through Thursday May 9, 2013, Hamilton Library will remain open until 12:00 a.m. (midnight). All patrons will require a valid UH ID to enter or remain in the building beginning at 9:00 p.m. Library services such as circulation, business counter, and reference will close at their regularly scheduled times. Only the building will remain open for study purposes.
Sinclair Library began its 24/7 extended hours for finals on April 21 and will remain open continuously until May 10.
Both Hamilton Library and Sinclair Library will close at 6 p.m. on Friday May 10.
Details for Library hours are available at http://library.manoa.hawaii.edu/about/hours.html
For more information contact Teri Skillman at 956-8688 or skillman@hawaii.edu.
Ticket Information
UH ID required after 9 PM for entry
Event Sponsor
Library Services, Mānoa Campus
More Information
Teri Skillman, 956-8688, skillman@hawaii.edu, http://library.manoa.hawaii.edu/about/hours.html
---