Rainwater Harvesting Workshop
August 20, 8:00am - 5:00pm
Mānoa Campus, HIG #210
---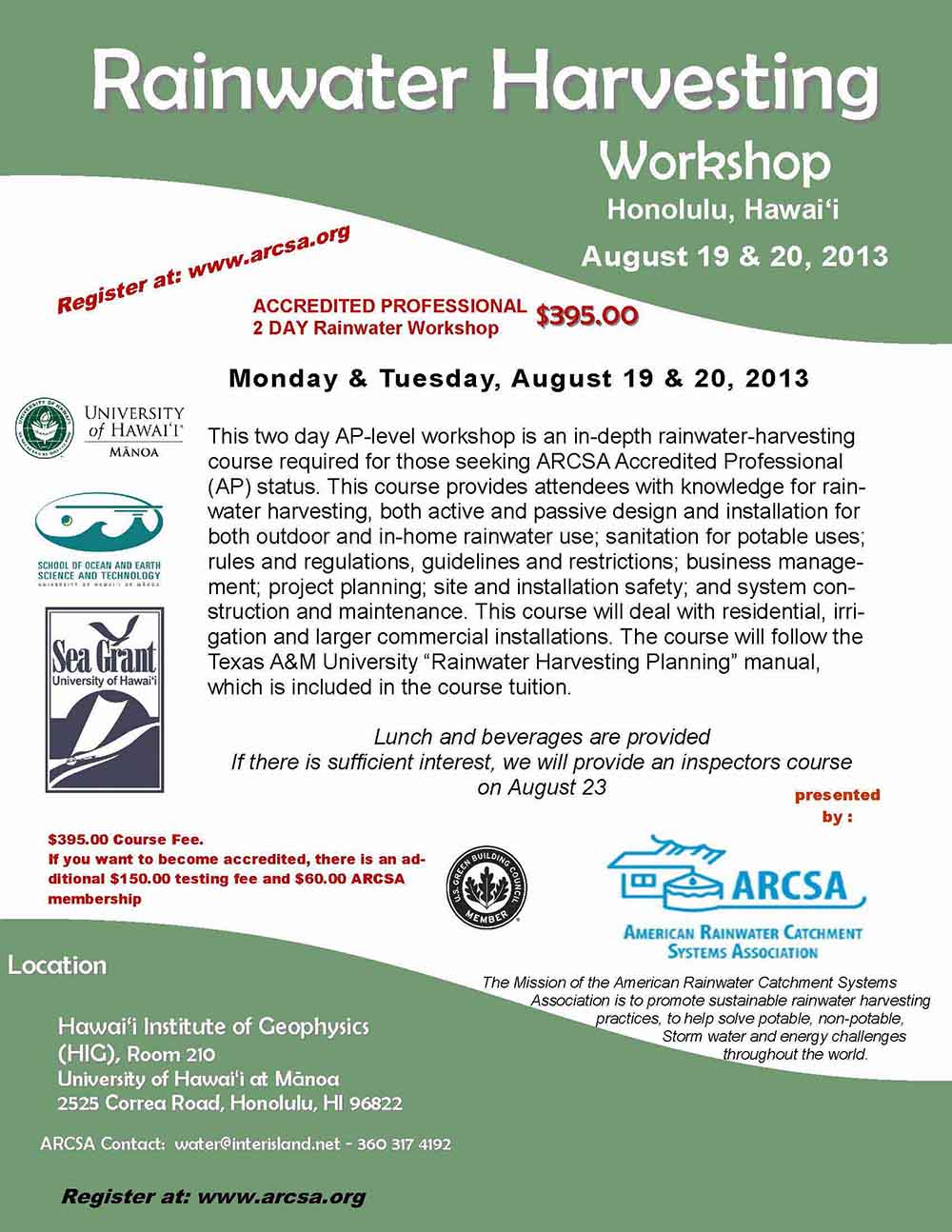 Two-day intensive workshop on rainwater harvesting, active and passive design and installation for outdoor and in-home rainwater use; sanitation for potable uses; rules and regulations, guidelines and restrictions; business management; project planning; site and installation safety; and system construction and maintenance.
This course will deal with residential, irrigation and larger commercial installations and follow the Texas A&M University "Rainwater Harvesting Planning" manual (included in the course tuition). This course is required for those seeking ARCSA Accredited Professional (AP) status.
Cost: $395
Location: University of Hawaii at Manoa.
For more information and to register: www.arcsa.org
Event Sponsor
UH Sea Grant College Program and ARCSA, Mānoa Campus
More Information
Cindy Knapman, 808-956-7410, lknapman@hawaii.edu, http://seagrant.soest.hawaii.edu
---