Robert Dean Frisbie, a Writer of the South Seas and His Contribution to Pacific
September 5, 12:00pm - 1:30pm
Mānoa Campus, Henke Hall 325
---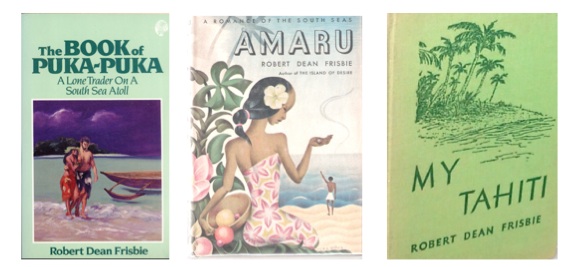 This talk will share research on Robert Dean Frisbie, an American writer who left California in 1920 and sailed to the South Pacific to start a new life among the friendly Polynesians. He created a family in the Cook Islands and spent the rest of his life there, writing short stories about his life among the people.
His work offers a vivid perspective of the Pacific in the early 20th century, and of the life of a white author who chose the islands as his home, was a keen observer and recorder of island life and culture, a serious student of island history, traditional canoe building, fishing and navigation by the stars.

Nataša Potočnik completed her doctoral dissertation in American Studies at the Faculty of Arts (University of Ljubljana, Slovenia) on the American writer, Robert Dean Frisbie. She conducted research in the Cook Islands in 1999, with the generous assistance of the author's daughter, Johnny Florence Frisbie. With Johnny's help, she was able to access interviews, Frisbie's rare book collections, unpublished manuscripts, poetry, and diary. Since 2003 she has been employed at the University of Maribor, Slovenia.
Event Sponsor
Center for Biographical Research, Mānoa Campus
More Information
956-3774, biograph@hawaii.edu, http://www.facebook.com/CBRHawaii
---