Convergence: Glitch_Click_Thunk, Featuring Mark Amerika
October 6, 2013 - December 6, 2013
Mānoa Campus, Art Building, University of Hawai'i Art Gallery
---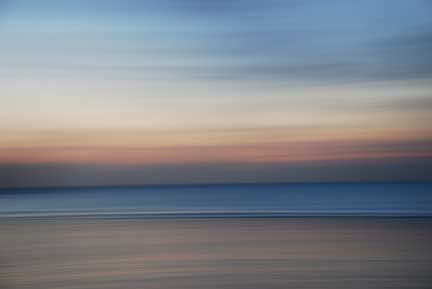 "CONVERGENCE: GLITCH_CLICK_THUNK, Featuring Mark Amerika" is the inaugural presentation of a series of new media exhibitions/installations at the University of Hawai'i Art Gallery. The series encompasses and explores the impact of internet art, digital, electronic, sound and a wide range of new, traditional, and hybrid technologies on communication and art. Developed by the gallery system at the Department of Art and Art History, University of Hawai'i at Mānoa (UHM), this extended, interactive installation engages visitors and students in artist-supervised, hands-on exchanges between letterpress, litho-process, current computer-imaging, and audio-articulating workshop areas within the gallery.
The series considers the Internet and decades of literary hypertext and implications of new strategies of narrative, including animation and nonlinear trajectories; social and political use and exploitation of new media; relationships between technologies, politics and globalization and new media; social media, government and citizen inter-communication; surveillance, data collection, interpretation and manipulation; interactive platforms and monitored forums; cyber-culture, artificial life, communities and economies.
The "CONVERGENCE" series' first installation features noted author, professor, and multimedia artist Mark Amerika and his pioneering combination of animation, hypertext, audio and graphic layouts. Amerika's Grammatron (1997) is a landmark icon of hypertext and textual aesthetics in the history of internet art. The installation also showcases a selection of Amerika's video work as well as screening Immobilité, his feature-length "foreign film" shot entirely with a mobile phone.
Contributing in dynamic interaction with visiting artist Mark Amerika is the Lithopixel Refactory Collective (LRC), founded by Charles Cohan, Scott Groeniger, and Peter Chamberlain, professors at the Department of Art and Art History, UHM; and artists Duncan Dempster, Noah Matteucci, and Kyle Jablonski. LRC will set up and work in a temporary production studio in the UH Art Gallery that is equal parts lithography, digital printing, live audio, print gallery, and shredding facility creating a constantly evolving exchange, employing dialogue and re-mix, resulting in synthesis. The LRC group states, "We live in a nouveau Gilded Age where the economic separation between classes, the concentration of wealth, and the exploitation of workers has never been more pronounced. Our project, entitled Lithopixel Refactory Collective seeks to 'smash the state' by examining the absurd, recursive nature of production, consumption, destruction, labor, and manufacturing through the hybrid prism of printmaking."
UHM School of Architecture assistant professor Hongtao Zhou will be contributing to the letterpress production by creating type-elements and type-block shapes cut out by a 3-D printer. A designer, artist and researcher, he works in the interdisciplinary areas of furniture design, sculptural installation, and performance.
The elements of converging media are reflected in the exhibition's title. Glitch refers to Mark Amerika's glitch aesthetics that inform and react to LRC's contemporary tools for imaging, denoted by Click of point and click computer technology. The traditional, transformative technology of printmaking presses is represented as Thunk—a playful reference to the sound of the heavy machine parts of working printing presses.
Image: Film still from "Immobilité" by Mark Amerika
Ticket Information
NEW GALLERY HOURS: Monday - Friday 10:00 - 4:00; Sunday 12:00 - 4:00. Closed Saturdays, Veterans Day, Nov. 11; Thanksgiving Day, Nov. 28; and non-instructional day, Nov. 29. Admission is free. Donations are appreciated. Parking fees may apply.
Event Sponsor
Art and Art History, College of Arts & Humanities, Manoa Arts and Minds, Mānoa Campus
More Information
Sharon Tasaka, 956-6888, gallery@hawaii.edu, http://www.hawaii.edu/art/exhibitions/art_gallery/
---