"The Glitch in Convergence" by Mark Amerika
October 8, 7:00pm - 8:30pm
Mānoa Campus, Art Building, Auditorium
---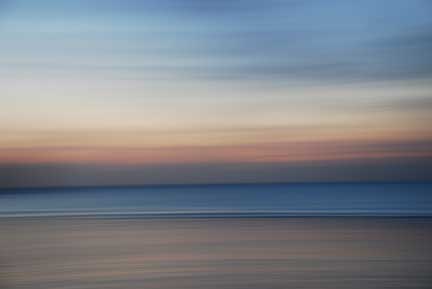 Mark Amerika presents "The Glitch in Convergence," a public lecture held in conjunction with the exhibition "CONVERGENCE: Glitch_Click_Thunk, Featuring Mark Amerika."
The "CONVERGENCE" series encompasses and explores the impact of internet art, digital, electronic, sound and a wide range of new, traditional, and hybrid technologies on communication and art. Its inaugural installation features noted author, professor, and multimedia artist Mark Amerika. In dynamic interaction with Mark Amerika, the Lithopixel Refactory Collective sets up and works in a temporary production studio that is equal parts lithography, digital printing, live audio, print gallery, and shredding facility creating a constantly evolving exchange, employing dialogue and re-mix, resulting in synthesis.
Mark Amerika is a cult novelist, media theorist, web publisher, and live audio/visual artist whose interdisciplinary artworks have been shown at museums and galleries around the world including the Walker Art Center, the Denver Art Museum, the Institute of Contemporary Arts in London, and the American Museum of the Moving Image. His exhibition history includes the Whitney Biennial, the Istanbul Biennale, and the Biennale de Montréal as well as four major retrospectives, one each at the Institute of Contemporary Arts in London, the Media Arts Plaza in Tokyo, Ciberart Bilbao, and FILE in São Paulo along with art commissions from venues such as the Walker Art Center, the Perth Institute of Contemporary Arts, IBM, Sony PlayStation, and the Machida City Museum of Graphic Arts in Tokyo. In 2001, he was named a Time Magazine 100 Innovator as part of a continuing series that features the most influential artists, scientists, entertainers, and philosophers of the 21st century. His recent publishing credits include remixthebook (University of Minnesota Press), and a large collection of artist writings entitled META/DATA: A Digital Poetics (The MIT Press). Mark Amerika is currently a professor at the University of Colorado in Boulder.
"Convergence: Glitch_Click_Thunk" will feature a range of his recent work, including his ongoing investigations of glitch aesthetics which he describes thus: " . . . what if the delivery of high definition data streams start breaking up and creating colorful artifacts you have no control over? One response would be to become impatient with the technology as it dysfunctions right before our eyes. In fact, these disturbances can be visualized as little or even big glitches that at first may seem a nuisance but, on second look, from an artistic perspective, are actually more interesting than the clear signals we're used to seeing in commercial culture." The exhibition will also feature Immobilité which premiered at the Chelsea Art Museum's Project Room for New Media and has been screened at National Museum of Contemporary Art in Athens, Greece and at the VI Seminário Internacional de Cinema e Audiovisual in Salvador, Brazil.
Image: Film still from "Immobilité" by Mark Amerika
Ticket Information
Admission is free. Parking fees may apply.
Event Sponsor
Art and Art History, College of Arts & Humanities, Manoa Arts and Minds, Mānoa Campus
More Information
Sharon Tasaka, 956-6888, gallery@hawaii.edu, http://www.hawaii.edu/art/exhibitions/art_gallery/
---
Tuesday, October 8

8:30am

Mobile Veterans Center on Campus

Mānoa Campus, Legacy Path between Andrews Outdoor Theatre and Krauss Hall
8:30am

Visiting Artist in Glass John de Wit

Mānoa Campus, Art Building, Room 117
8:30am

STREAM: learning fun for children

Mānoa Campus, Lyon Arboretum, 3860 Manoa Rd.
12:00pm

Mock Law School Admissions Panel - Who Gets In?

Mānoa Campus, Friedman Room, Saunders Hall 624
12:00pm

Linguistics Seminar

Mānoa Campus, St. John Auditiorium (St. John, Room 011)
1:30pm

Anthony Chantavy, piano

Mānoa Campus, Orvis Auditorium
3:00pm

Sociology Final Oral

Mānoa Campus, Saunders 244
3:30pm

The Hut in the Forest: Asceticism and Architecture

Mānoa Campus, Hamilton Library Room 301
3:30pm

Archaeology Lecture

Mānoa Campus, Crawford Hall 115
7:00pm

"The Glitch in Convergence" by Mark Amerika

Mānoa Campus, Art Building, Auditorium