Conflict Resolution Day Book Displays
October 11, 2013 - October 31, 2013
Mānoa Campus, Hamilton Library and the UH Bookstore
---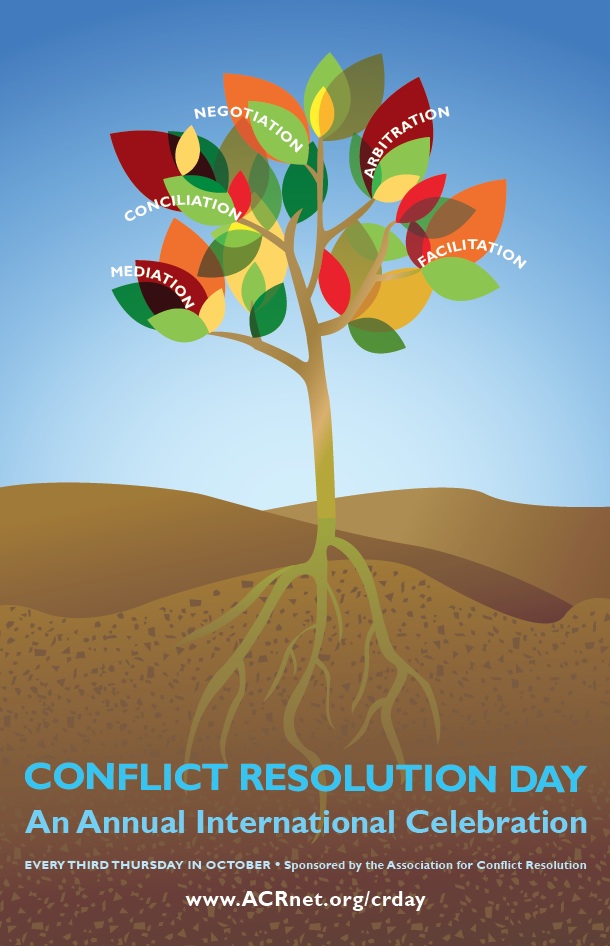 October 17, 2013 is International Conflict Resolution Day which takes place annually on the third Thursday of October. Conflict Resolution Day was conceived in 2005 by the Association for Conflict Resolution (ACR) to promote and raise awareness of mediation, arbitration, conciliation and other creative means of resolving conflict in our communities, schools, and homes.
Starting October 11, Hamilton Library and the UH Bookstore, both on the Manoa campus, the downtown (main) branch of the Hawaii State Public Library, and Bookends in Kailua will display books, databases, and other information related to conflict philosophies and politics, effective problem-solving, and resolving conflict through alternative dispute resolution processes. Stop by any of these locations to learn more about conflict and creative problem-solving.
International Conflict Resolution Day 2013 events are cosponsored by the Matsunaga Institute for Peace and the Association for Conflict Resolution, Hawaii.
Event Sponsor
Matsunaga Institute for Peace and Conflict Resolution, Mānoa Campus
More Information
956-6459, smoke@hawaii.edu, http://www.peaceinstitute.hawaii.edu/
---
Friday, October 11

8:30am

Visiting Artist in Glass John de Wit

Mānoa Campus, Art Building, Room 117
10:00am

Linguistics Final Oral

Mānoa Campus, Moore Hall, Rm. 575
12:30pm

Shark Presentation with Dr. Leighton Taylor

Mānoa Campus, Waikiki Aquarium- 2777 Kalakaua Avenue
1:30pm

Facilitating Program Assessment Decision-Making

Mānoa Campus, QLC 208
2:30pm

The Virtue in Patriotism

Mānoa Campus, Sakamaki C-308
3:30pm

Colloquium: Innovation and Economic Catch-Up in Asia

Mānoa Campus, Center for Korean Studies
4:30pm

Japan's New National Security Strategy in the Making

Mānoa Campus, Hawaii Imin International Conference Center
6:00pm

Futsal Tournament

Mānoa Campus, Gym 2
6:00pm

Passion in Paradise: Argentine Tango for Everyone

Mānoa Campus, UHM Physical Education Complex Studio 3
6:30pm

Iron Man 3 Movie Screening

Mānoa Campus, Campus Center Ballroom
9:00pm

Iron Man 3 Movie Screening

Mānoa Campus, Campus Center Ballroom