The Importance of Storytelling with John Sayles
February 21, 7:00pm - 8:30pm
Mānoa Campus, Orvis Auditorium
---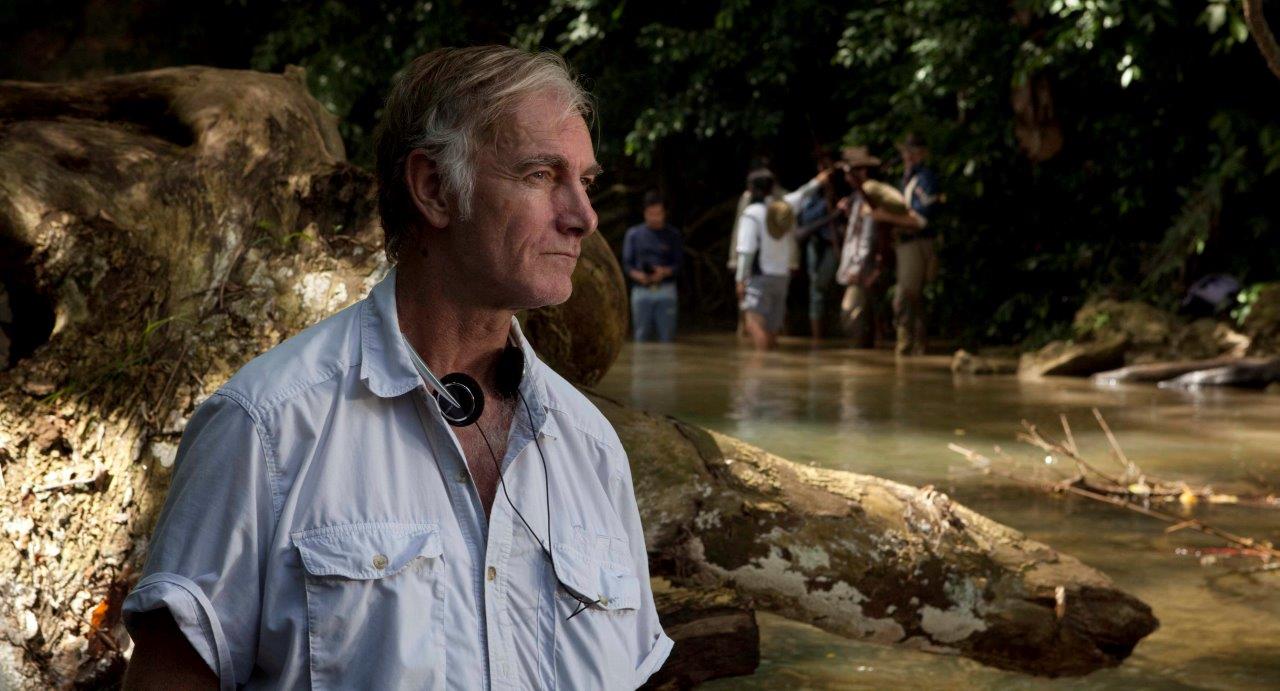 The University of Hawaii at Manoa proudly welcomes John Sayles, the 2014 Dan and Maggie Inouye Distinguished Chair in Democratic Ideals. Sayles - one of the godfathers of the independent film movement - is an award-winning director, writer, actor and author. His book Thinking In Pictures: The Making Of The Movie Matewan, is still taught in film classes. He wrote and directed several films that have been nominated for Academy Awards, including Lone Star and Passion Fish. Sayles also directed three music videos for Bruce Springsteen's Born in the USA, I'm on Fire, and Glory Days.
The Dan & Maggie Inouye Distinguished Chair in Democratic Ideals at UH Manoa engages scholars and public figures dedicated to sharing their knowledge and life experiences. With an emphasis on democratic processes and the importance of public life, the Chair enhances understanding of the unique context of Hawai'i, Asia and the Pacific within the traditional positions of power and influence in the U.S.
When
Friday, February 21, 2014
Where
Orvis Auditorium
Time
Doors will open at 6:30 p.m. for the 7:00 p.m. event. Seating will be on a first-come, first-served basis.
Parking
On-campus parking is available for $6.To view the parking map, go to http://www.hawaii.edu/parking/resources/MapFiles/visitorparkingmap.pdf
Ticket Information
Free admission
Event Sponsor
Office of the Chancellor and the Department of American Studies, Mānoa Campus
More Information
956-5404
---
Friday, February 21

9:30am

Psychology Final Oral

Mānoa Campus, Sakamaki C204
9:30am

Backyard Floral Arrangements

Mānoa Campus, Lyon Arboretum, 3860 Manoa Rd.
10:30am

Join the Manoa Peer Advisors Program

Mānoa Campus, Campus Center Forum
2:30pm

Foul Play and Foul Language: Treatment, Colonialism, and Legality

Mānoa Campus, Saunders 624
3:00pm

"A Formula for Success in Simultaneous Interpreting"

Mānoa Campus, Moore Hall 258
3:00pm

Liberated or Leftover?: Single Women in Shanghai, Hong Kong, and Tokyo

Mānoa Campus, Moore Hall 319 (Tokioka Room)
3:00pm

EALL Talk Series 2 - Prof. Chikako Tsuruta

Mānoa Campus, Moore 258
4:00pm

Forum on Critical Issues in Korean Studies

Mānoa Campus, Center for Korean Studies
6:00pm

Create a Bear

Mānoa Campus, Campus Center
6:30pm

Movie Night: Cloudy with a Chance of Meatballs 2

Mānoa Campus, Campus Center Ballroom, 3rd floor
6:30pm

Aquarium After Dark

2777 Kalakaua Avenue
7:00pm

The Importance of Storytelling with John Sayles

Mānoa Campus, Orvis Auditorium
7:30pm

3 on 3 Basketball Tournament

Mānoa Campus, Klum Gym
8:00pm

Lady Mu and the Yang Family Generals

Mānoa Campus, Kennedy Theatre Mainstage
8:30pm

Movie Night: Cloudy with a Chance of Meatballs 2

Mānoa Campus, Campus Center Ballroom, 3rd floor