Lady Mu and the Yang Family Generals
March 2, 2:00pm - 4:00pm
Mānoa Campus, Kennedy Theatre Mainstage
---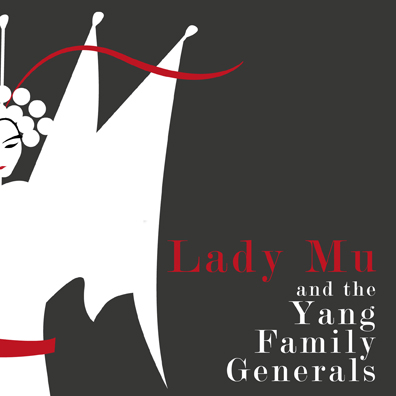 Feb 20, 21, 22, 27, 28, March 1 at 8pm; Feb 23 and March 2 at 2pm
Jingju (Beijing Opera); performed in English Lady Mu Original Performance Text: Master Mei Lanfang Overall Artistic Supervision: Madam Shen Xiaomei Adaptation and Training: Lu Genzhang & Zhang Ling (actors) Adaptation and Training: Zhang Xigui (musicians)
Translation: Elizabeth Wichmann-Walczak & Chang Hui-Mei Director & Producer: Elizabeth Wichmann-Walczak
Martial Performance Director: Nicholas Logue
Musical Director: Frederick Lau
Renowned Jingju master Mei Lanfang's crowning artistic achievement explores issues such as personal ethics versus familial and national duty, and the power of youthful exuberance versus the wisdom of age, in a splendidly-costumed theatrical spectacle of acting, combat, dance, music, and song.
Like Kennedy Theatre, Jingju at the University of Hawai`i at Mānoa is celebrating its 50th anniversary, brought to life by UHM students, faculty, and guest artists. This is also the 30th year that Madame Shen Xiaomei and UHM Theatre Professor Elizabeth Wichmann-Walczak have collaborated to produce long-term, intensive training residencies taught by major Jingju artists from China and culminating in lavishly-staged English-language productions. There is no other university outside of China that is able to produce Jingju as regularly or as often or on this scale of spectacle and authenticity as UHM. Come celebrate with us!
Ticket Information
$25 Regular; $22 Seniors, Military, UH Faculty/Staff; $16 UHAA Members; $13 Students; $5 UH Mānoa Students with valid ID. Tickets available at Kennedy Theatre, online, by phone at 944-2697, at outlets.
Event Sponsor
Theatre and Dance, Mānoa Campus
More Information
956-7655, ktbox@hawaii.edu, http://www.hawaii.edu/kennedy/2013/ladymu/index.php
---