Wahine Tree Climbing Workshop
March 15, 9:00am - 1:00pm
Mānoa Campus, Lyon Arboretum, 3860 Manoa Rd.
---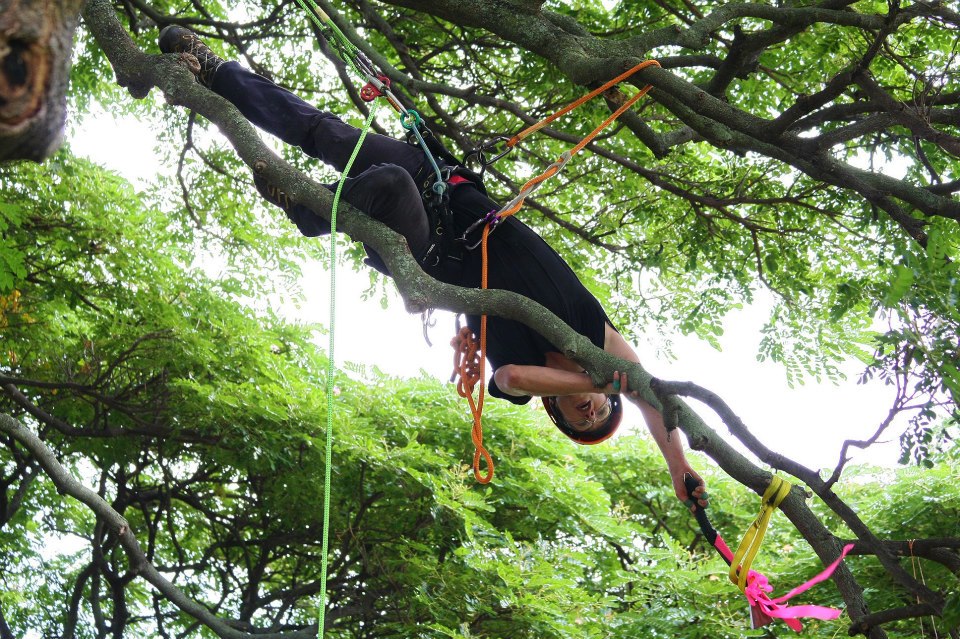 Want to learn how to climb trees? This 4-hour class will introduce the basics of tree climbing in a fun-filled, low-pressure atmosphere.
This is a hands-on workshop where participants will engage in all aspects of tree climbing: rope installation, tying appropriate knots, and entering the tree. No tree-climbing experience necessary. Recommended attire: hiking shoes, work pants and a long sleeved T-shirt.
Please note that tree climbing does require some upper body strength. If you are active and enjoy exercising, this is an awesome opportunity to climb some of the most beautiful trees on the island of Oahu.
Jamilee Kempton, staff Arborist at Lyon Arboretum is the 2013 Western Chapter Women's Tree Climbing Champion, and was the top-ranked competitor from the USA at the 2013 International Tree Climbing Championships.
Limited to a maximum of 10 wahine climbers. CEUs (continuing education units)Â for this workshop are available for ISA Certified Arborists/Tree Workers. Preregistration required. Call 988-0456 to register.
Ticket Information
$75
Event Sponsor
Lyon Arboretum, Mānoa Campus
More Information
Jill Laughlin, 808-988-0461, jlaughli@hawaii.edu, http://www.hawaii.edu/lyonarboretum
---