Gagaku Moon Viewing Concert
March 15, 7:30pm - 9:30pm
Mānoa Campus, UHM Music Dept - Barbara Smith Amphitheater
---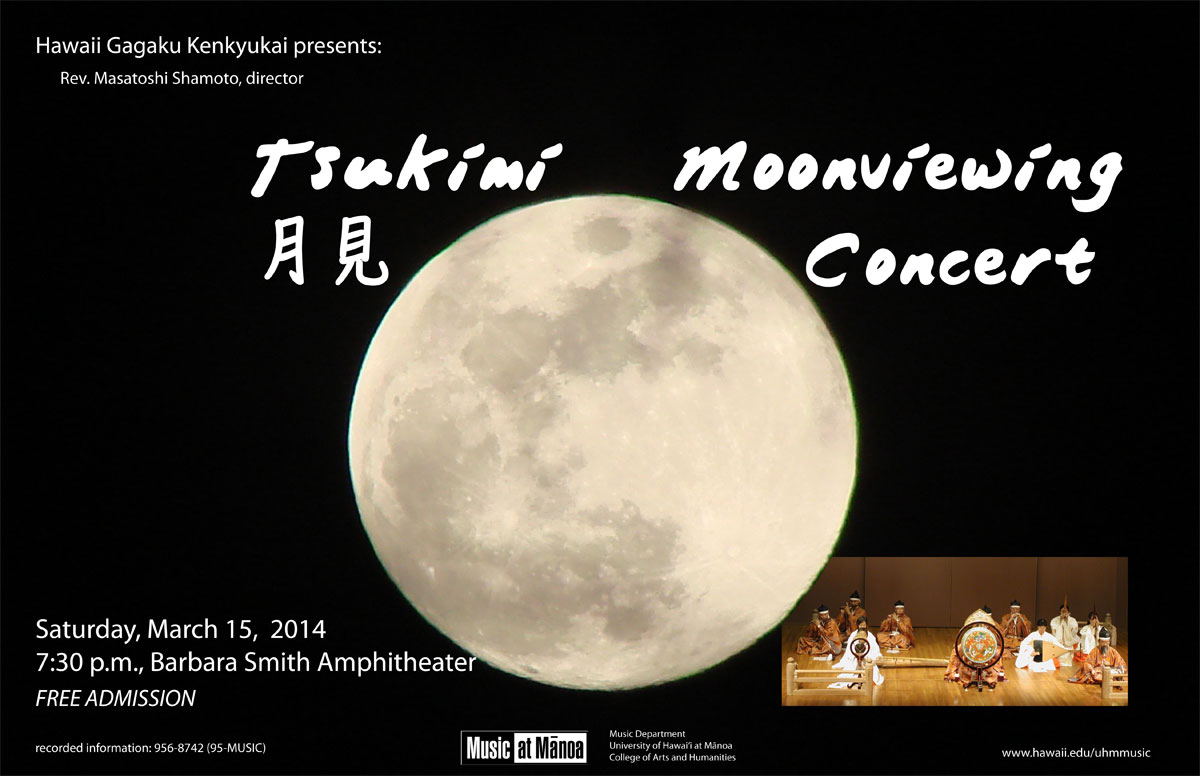 Hawaii Gagaku Kenkyukai
Masatoshi Shamoto, director
The centuries-old Shinto tradition of celebrating the full moon continues at this outdoor concert.
Gagaku, the court music of Japan, traces its history to the 9th century, and is considered one of the oldest continuously performed music traditions in the world. Gagaku includes instrumental music, vocal music, and dance.
Gagaku also has a long history in Hawaii.
The music was first taught at UHM in 1962 by Masatoshi Shamoto, who in 1968 founded Hawaii Gagaku Kenkyukai, a community-based group dedicated to the study and performance of this ancient music tradition. He continues to direct the group.
Ticket Information
free admission
Event Sponsor
Music Department, Mānoa Campus
More Information
(808) 956-8742, uhmmusic@hawaii.edu, http://www.hawaii.edu/uhmmusic
---