Edible Book Contest
April 1, 12:00pm - 1:30pm
Mānoa Campus, Hamilton Library Alcove
---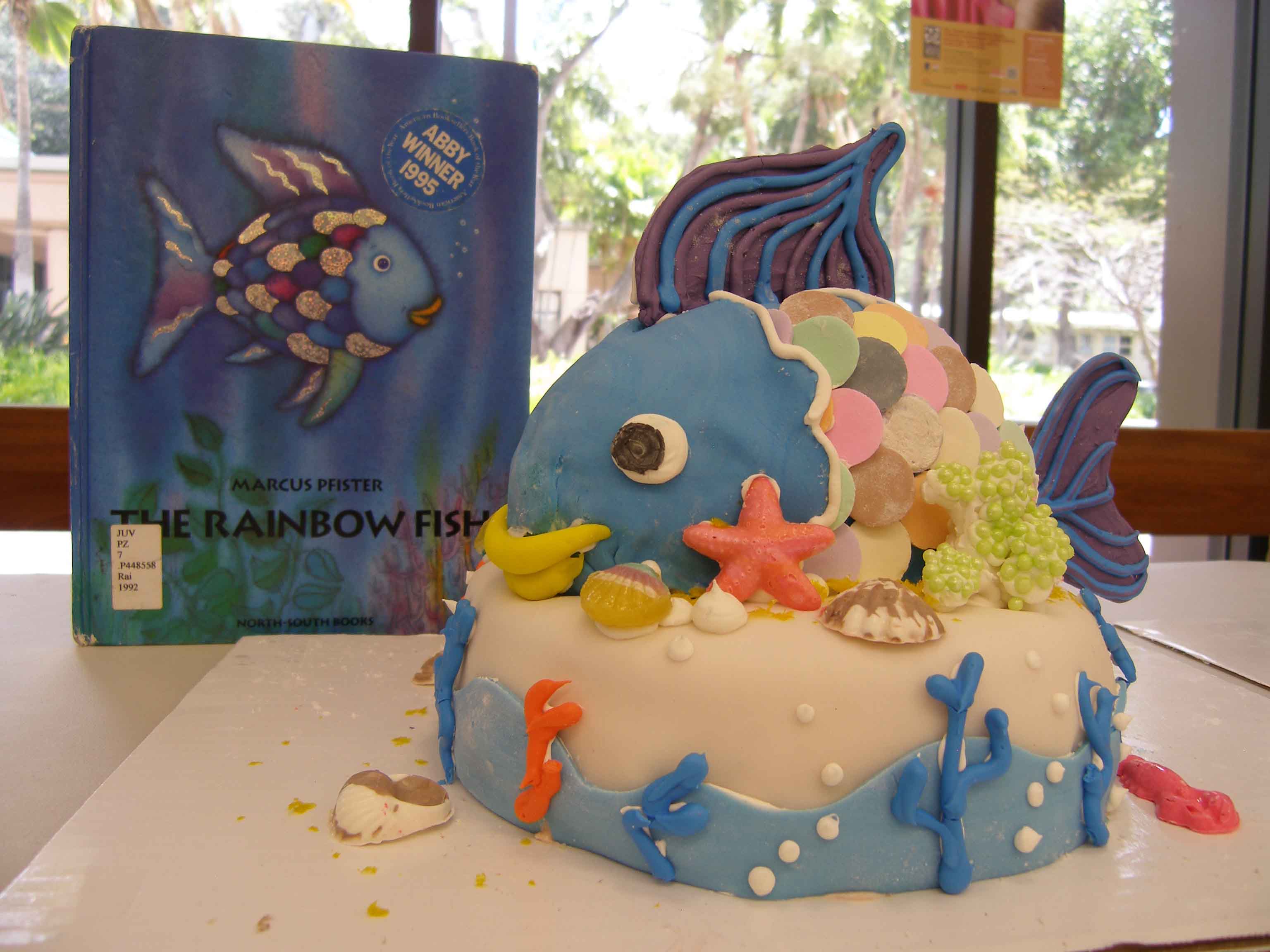 The University of Hawai'i at Manoa Library invites the community to participate in the 4th Annual Hawai'i Edible Book Contest at the University of Hawaii at Manoa's Hamilton Library in support of the Hawaii Foodbank. Tuesday, April 1, 2014, is the perfect day to cook up an edible book and eat your words!
Create a delicious, edible book or dish -- imagine a yummy version of Like Water for Chocolate by Laura Esquivel or Harry Potter's Book of Monsters! Starting at 9:00 a.m., Edible Book entries may be delivered to the Hamilton Library Administration Office. Download and complete the Entry Form.
If you want to taste the gastronomic creations, bring a canned food item or a monetary donation ($1 minimum) to receive an entry ticket! All contributions go directly to the Hawaii Food.
12 Noon ~ Judging for prizes begins!
1:00 p.m. ~ Enjoy a world banquet where delicious, surprising bookish foods will be tasted at 1 p.m.
Prizes will be awarded for the "Most Book Like," "Best Use of Chocolate," "Best Book in UH Library," "People's Choice" and "Audible Arts." Create something edible to represent movies or music in the Library's collection!
To enter the Contest:
(1) complete the Edible Book Entry Form,
(2) bring your Edible Book Entree to Hamilton Library Administrative Office between 9:00-11:30 a.m.
The Edible Book Entry Form is available on Hamilton Library's Facebook page in the Edible Book Album! (Please "LIKE" the Library while you're there!)
The Hawai'i Edible Book Contest is part of The International Edible Book Festival (www.diffusionadage.com), a global celebration founded in honor of French gastronome, Jean-Anthelme Brillat-Savarin (1755-1826). Famous for his book, Physiologie du goût, a witty meditation on food, Brillat-Savarin's birthday was April 1. It is the perfect day to eat your words and play with them as the "books" are consumed following the judging at the contest. This ephemeral global banquet, in which anyone can participate, is shared by all on the internet, and allows everyone to preserve and discover unique bookish nourishments. This contest is a celebration our love of food, our love of books and our cultural diversity.
For more information, contact Teri Skillman at 956-8688 or email skillman@hawaii.edu
Ticket Information
Canned food item or $1 donation
Event Sponsor
UHM Library Service, Mānoa Campus
More Information
Teri Skillman, 956-8688, skillman@hawaii.edu
---