HamSlam!
April 10, 7:30pm - 8:30pm
Mānoa Campus, Hamilton Library Alcove
---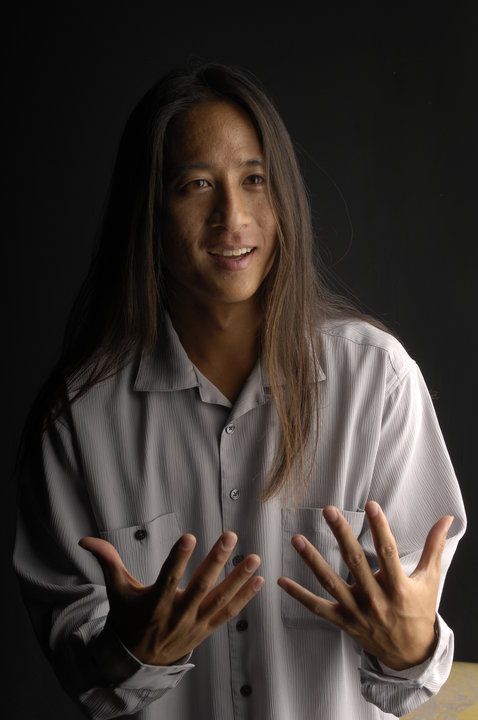 Back by student request, funded and hosted by UH Manoa Library, HamSlam! sessions will be held on the 2nd Thursdays of the month in February (13th), March (13th) and April (10th) in the Hamilton Library Sunny Alcove.
Join us at 7:30pm for a free 1-hour slam poetry. Feel free to share a poem, song, or creative expression during the open mic or just come and soak in the performances!! Emcee-ed by HawaiiSlam's own Kealoha, the first Poet Laureate of Hawai`i as the facilitator for the slam poetry session.
An internationally acclaimed poet and storyteller, Kealoha has performed throughout the world -- from the White House to the `Iolani Palace, from Brazil to Switzerland. He is the first poet in Hawai`i's history to perform at a governor's inauguration, and in 2010 he was selected as a master artist for a National Endowment for the Arts program. In the 7 years that he has represented Hawai`i at the National Poetry Slam, he has performed on the finals stage 4 times, was ranked in the top ten of the nations best poets in 2007, and was honored as a "National Slam Legend" in 2010. He is the founder of HawaiiSlam, Youth Speaks Hawai`i (2-Time International Champions), and First Thursdays (the largest registered slam poetry competition in the world with an average attendance of 500+). Kealoha has served as Hawai`i's SlamMaster since 2003, and has been on the Artists in the Schools roster since 2005. He has featured at hundreds of live venues throughout the world including the Nuyorican poets cafe (New York City), the Bowery Poetry Club (New York City), the Green Mill (Chicago), the Schiffbau (Zurich, Switzerland), the Rokerij (Amsterdam, Netherlands), the Bienal do Ibirapuera (Sao Paulo, Brazil), and the 2007 NFL Pro Bowl halftime show. In the genre of storytelling, he has gained national recognition by showcasing at high profile events such as the National Storytelling Network Conference, the Bay Area Storytelling Festival, and the Honolulu Storytelling Festival.
Kealoha graduated with honors from MIT with a degree in Nuclear Physics (and a minor in writing), served as a business consultant in San Francisco, and played around as a surf instructor prior to becoming a professional poet in 2002.
Join us for snacks (while supplies last) and support our talented performers in an Open Mic format for slam poetry and music! Sign up on the clipboard to perform or just grab a chair and sit back to enjoy the performances!
Ticket Information
Free & open to public
Event Sponsor
Library Services, Mānoa Campus
More Information
Teri Skillman, (808) 956-8688, skillman@hawaii.edu
---
Thursday, April 10

8:30am

Workshop for Intelligent Energy Systems

Mānoa Campus, Campus Center Room 203B
9:00am

Earth Day Planting

Mānoa Campus, Hamilton Library
1:30pm

Christopher Otsuka, saxophone

Mānoa Campus, Orvis Auditorium
3:00pm

Special Oceanography Seminar

Mānoa Campus, MSB 100
4:00pm

Tunnel of Oppression

Mānoa Campus, Frear Hall
5:00pm

Ultimate Frisbee Pick-up on Bachman Lawn

Mānoa Campus, Bachman Lawn
7:00pm

What Does Intuition Look Like?

Mānoa Campus, Krauss Hall 12
7:30pm

HamSlam!

Mānoa Campus, Hamilton Library Alcove