Conversations with Mark Arbeit and Peter Shaindlin
January 29, 7:00pm - 9:00pm
Mānoa Campus, Krauss Hall 12
---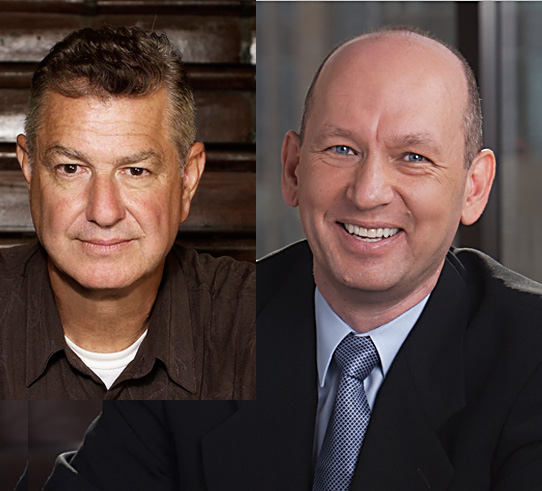 Photographers share their work and creative process in a lively dialogue with each other and the audience. Please join us for an enriching evening— a time for inspiration, information, and answers to your questions.

Mark Arbeit has been a professional fashion and beauty photographer since 1982. Working in Milan, Paris, Sidney, and New York for such magazines as French Vogue, French Marie Claire, Australian Harpers bazaar, and InStyle Magazine USA. Currently living in Honolulu, Mark shoots locally for Ala Moana, HiLuxury, and Honolulu Magazine.

Based in Honolulu, Peter Shaindlin divides his time between photography, writing, and creative luxury hospitality innovation. He is a disciple of Jock Sturges and has also enjoyed a professional career in music in New York City where he hails from originally.
Ticket Information
Free Public Talk
Event Sponsor
Pacific New Media, Outreach College, Mānoa Campus
More Information
Susan, (808) 956-8244, pnm@hawaii.edu, http://www.outreach.hawaii.edu/pnm
---
Thursday, January 29

1:30am

SPAM Scholarship Work Session

Mānoa Campus, Queen Liliuokalani Center for Student Services (QLC) Rm. 208
9:00am

Undergraduate Funding Info Sessions

Mānoa Campus, Sinclair Library 201
10:00am

Spring 2015 Involvement Fair

Mānoa Campus, Campus Center Forum and Courtyard
12:00pm

Summer 2015 in Seville, Spain Info Meeting

Mānoa Campus, Moore 319
12:00pm

CBR Presentation

Mānoa Campus, Henke Hall 325
1:00pm

Summer 2015 in Copenhagen, Denmark Info Meeting

Mānoa Campus, Moore 319
3:00pm

Oceanography Seminar - Philomene Verlaan

Mānoa Campus, Marine Sciences Building, MSB 100
3:30pm

Video-Public Forum Session, 10th Hawaii Conf in High Energy Physics 1985, Part 2

Mānoa Campus, Watanabe 112
4:30pm

Manoa Peer Advisor Fellowship Program Informational Session

Mānoa Campus, Campus Center 203B
5:30pm

Fighting for Justice: The Coram Nobis Case

Mānoa Campus, Law School Classroom 2
7:00pm

Conversations with Mark Arbeit and Peter Shaindlin

Mānoa Campus, Krauss Hall 12
8:00pm

Winter Footholds

Mānoa Campus, Earle Ernst Lab Theatre