Summer 2015 in Seville, Spain Info Meeting
January 29, 12:00pm - 1:00pm
Mānoa Campus, Moore 319
---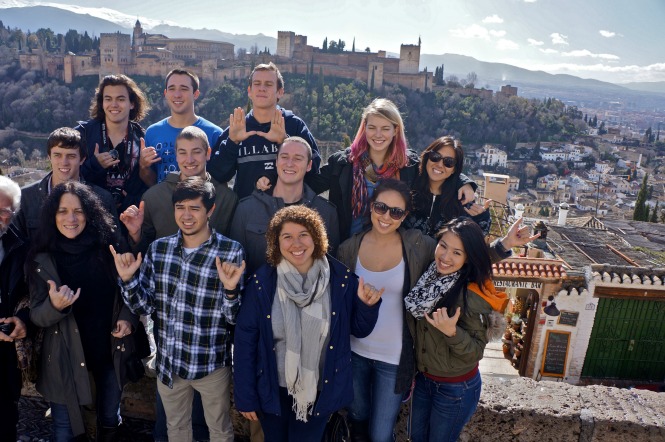 Come learn about the Summer in Seville program.
Students on the program must be enrolled full-time and may earn: Three credits of Spanish (beginning, intermediate or advanced) and three credits of Culture and Society (UHM course LAIS 360C Studies in Culture Iberian Peninsula) taught in English at the International College of Seville.
OR
six to eight credits of Arabic language at the University of Seville.
Students receive UHM credits for all coursework. Financial aid is available for eligible students. The application deadline is February 17.
Event Sponsor
Study Abroad Center, Mānoa Campus
More Information
(808) 956-6958, http://www.studyabroad.org/programs/summer/seville-spain/
---
Thursday, January 29

1:30am

SPAM Scholarship Work Session

Mānoa Campus, Queen Liliuokalani Center for Student Services (QLC) Rm. 208
9:00am

Undergraduate Funding Info Sessions

Mānoa Campus, Sinclair Library 201
10:00am

Spring 2015 Involvement Fair

Mānoa Campus, Campus Center Forum and Courtyard
12:00pm

Summer 2015 in Seville, Spain Info Meeting

Mānoa Campus, Moore 319
12:00pm

CBR Presentation

Mānoa Campus, Henke Hall 325
1:00pm

Summer 2015 in Copenhagen, Denmark Info Meeting

Mānoa Campus, Moore 319
3:00pm

Oceanography Seminar - Philomene Verlaan

Mānoa Campus, Marine Sciences Building, MSB 100
3:30pm

Video-Public Forum Session, 10th Hawaii Conf in High Energy Physics 1985, Part 2

Mānoa Campus, Watanabe 112
4:30pm

Manoa Peer Advisor Fellowship Program Informational Session

Mānoa Campus, Campus Center 203B
5:30pm

Fighting for Justice: The Coram Nobis Case

Mānoa Campus, Law School Classroom 2
7:00pm

Conversations with Mark Arbeit and Peter Shaindlin

Mānoa Campus, Krauss Hall 12
8:00pm

Winter Footholds

Mānoa Campus, Earle Ernst Lab Theatre