A New Look at Korea's Chinese Decade
September 28, 4:00pm - 5:30pm
Mānoa Campus, Center for Korean Studies
---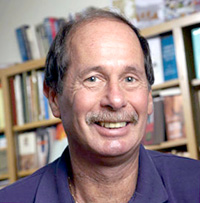 Wayne Patterson, professor of history at St. Norbert College, will present a talk titled "A New Look at Korea's Chinese Decade: Maritime Customs in the 1880s."
When discussing Korea's so-called Chinese Decade, roughly the dozen or so years prior to the Sino-Japanese War of 1894-1895, most attention is usually focused on the heavy-handed activities of Yuan Shikai in Seoul. Less well known is that part of this Chinese effort to bind Korea more closely to China involved the absorption of Korea's newly formed Maritime Customs Service.
Using the recently discovered correspondence of William N. Lovatt, the first commissioner of customs in Pusan (1883-1886), this talk will discuss some heretofore unknown aspects of this attempted takeover by China and decenter our attention away from Seoul and Yuan.
Event Sponsor
Center for Korean Studies, Mānoa Campus
More Information
Merclyn Labuguen, 956-7041, merclyn@hawaii.edu, http://www.hawaii.edu/korea/
---