Spring 2016 in Florence, Italy
October 1, 12:00pm - 1:00pm
Mānoa Campus, Moore 319
---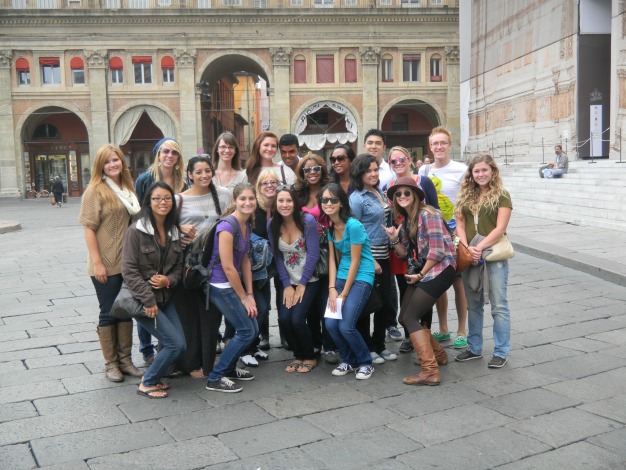 LdM offers classes in English and in Italian within four main divisions:
1. Art and Sciences (classes taught in English)
Anthropology, Archaeology and Classical Studies, Art History, Communications, Cultural Studies, Gender Studies, Geography and Environmental Studies, History, History of Architecture, International Business, Literature and Writing, Mathematics, Music, Cinema and Theatre Studies, Psychology and Sociology.
2. Creative Arts (classes taught in English)
Culinary and Nutritional Arts, Dance, Music and Theatre Performance, Painting, Drawing and Mixed Media, Photography, Printmaking, Restoration and Sculpture and Ceramics.
3. Design (classes taught in English)
Fashion Design & Fashion Marketing and Merchandising, Graphic Design, Interior Design and Jewelry Design.
4. Italian Language Learning
Courses in Italian Language (Beginning, Intermediate, and Advanced Levels), Art History, Literature, Performing Arts
Special courses offering in Spring 2016 only:
PHYS 109: Physics in the Arts
HIST 394: History of Science -- Antiquity til 1700
Courses taken at LdM will appear on UHM transcripts as UHM credits.
Financial Aid is available for eligible students.
Application deadline: October 15, 2015
Event Sponsor
Study Abroad Center, Mānoa Campus
More Information
(808) 956-6958, http://www.studyabroad.org
---
Thursday, October 1

11:00am

Global Chef Program - England

Mānoa Campus, Hale Aloha Café, Gateway Café & Campus Center Food Court
11:30am

Hōkūle'a Worldwide Voyage

Mānoa Campus, Hamilton Library, Room 301
12:00pm

Spring 2016 in Florence, Italy

Mānoa Campus, Moore 319
1:00pm

Spring 2016 in Rome, Italy

Mānoa Campus, Moore 319
2:30pm

The JET Program Information Session

Mānoa Campus, Campus Center Room 308
3:00pm

Oceanography Seminar- Diva Amon

Mānoa Campus, MSB 100
3:15pm

NMR and the advantages of working at low energy with Professor Tom Apple

Mānoa Campus, Watanabe 112
4:00pm

Friends of the Family Club General Meeting

Mānoa Campus, Campus Center Room 317
4:30pm

Free Financial Check-up

Mānoa Campus, Queen Liliuokalani Center for Student Services Rm. 412
5:00pm

Family Happy Hour (FREE!)

Mānoa Campus, Mānoa Gardens/Ba-Le Courtyard