"Beauty of Mokuhanga" Open Portfolio, Reception, & Live Music
October 1, 10:00am - 5:00pm
Mānoa Campus, Art Building, Room 373 & The Art Gallery, UHM
---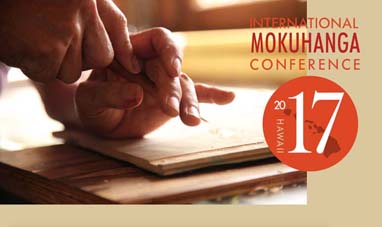 The public is invited to parts 1 and 2 of the open portfolio and to the closing reception for "Beauty of Mokuhanga: Discipline & Sensibility."
10:00 a.m. – 12:00p.m. Open portfolio part 1, Room 373
1:00 – 3:00p.m. Open portfolio part 2, Room 373
3:00 – 5:00 p.m. Light reception with (NEW!!) live music by Gunner Nagata & Billy Sage V, a contemporary duo of electric guitar and acoustic rhythm guitar performing a selection of curated hits at The Art Gallery, UHM
Ticket Information
Admission is free. Donations are appreciated. Parking fees may apply.
Event Sponsor
Art + Art History, Mānoa Campus
More Information
Sharon Tasaka, (808) 956-8364, gallery@hawaii.edu, http://www.hawaii.edu/art/exhibitions+events/exhibitions/?p=3124
---