Oceanography Seminar: Faculty Spotlight: Brian Glazer & Gary McMurtry
September 13, 3:00pm - 4:00pm
Mānoa Campus, MSB 114
---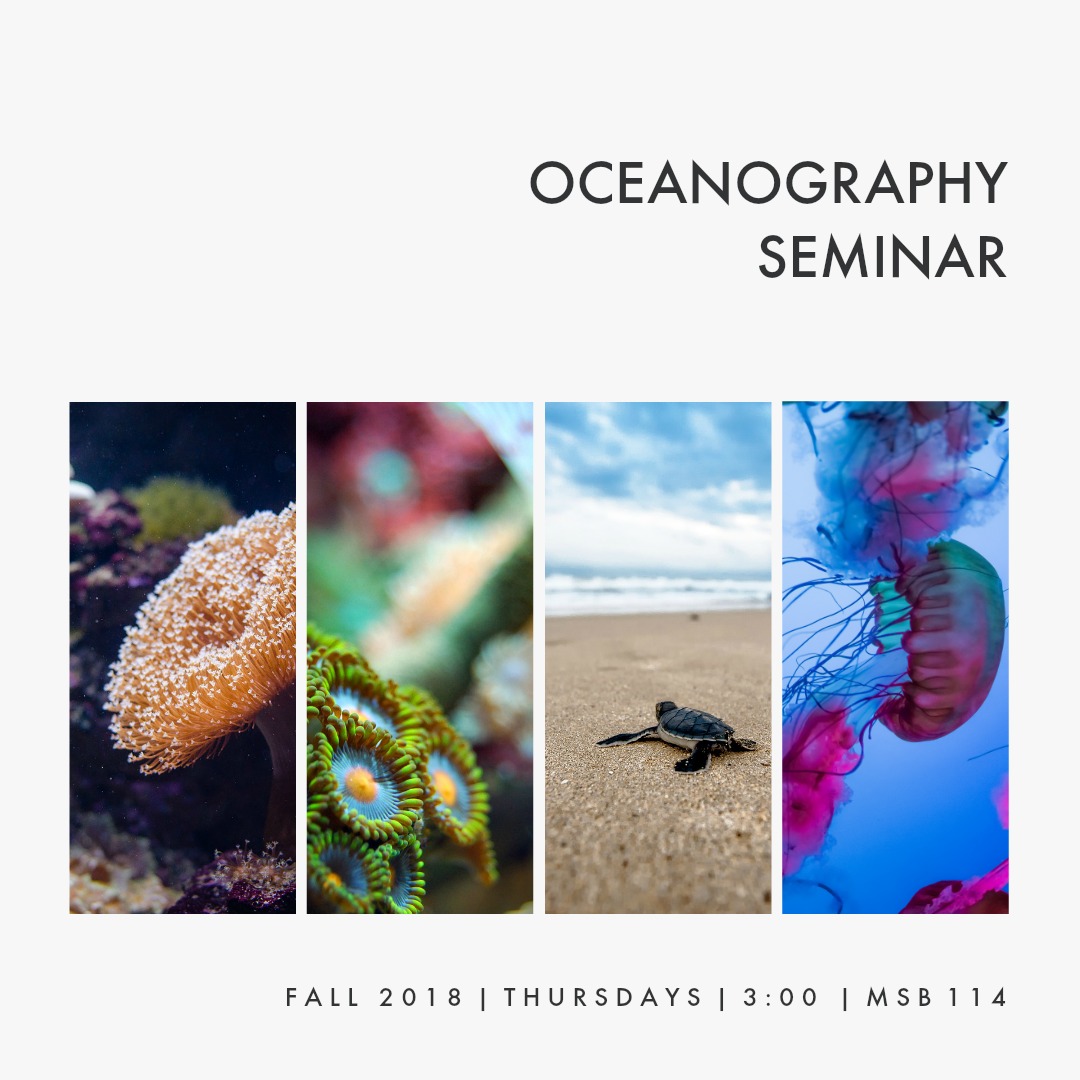 This seminar is the first of three seminar dates this semester focused on highlighting faculty in the Department of Oceanography.
We will have two speakers, Brian Glazer and Gary M. McMurtry, who will not only speak about their research, but also their backgrounds and career paths.
This is an excellent opportunity for students and those new to the department to get to know their colleagues and learn something new about our faculty.
Please join us on Thursday and for similar seminars on 9/27 and 11/29.
Event Sponsor
Oceanography, Mānoa Campus
More Information
(808) 956-7633, uhmocean@hawaii.edu, http://www.soest.hawaii.edu/oceanography/seminar.html
---
Thursday, September 13

7:30am

Lyon Arboretum Centennial Symposium

Mānoa Campus, Keoni Auditorium, Imin Conference Center, East West Center
10:00am

Open Educational Resources (OER) Workshops: Introduction to OER

Mānoa Campus, Kuykendall 106 Events Room
12:00pm

Geography & Environment Seminar Series

Mānoa Campus, Saunders 443
3:00pm

Truman Scholarship Info Session

Mānoa Campus, Queen Liliuokalani Center for Student Services Rm. 411
3:00pm

I Hinanao-ta – Our Journey: Preservation for our People

Mānoa Campus, Crawford Hall 115
3:00pm

Oceanography Seminar: Faculty Spotlight: Brian Glazer & Gary McMurtry

Mānoa Campus, MSB 114
5:00pm

ASUH Mandatory RIO Info Meeting

Mānoa Campus, CC 310 / HEM 211
5:00pm

Pre-Health Orientation

Mānoa Campus, Webster Hall, Room 203
6:30pm

Hanauma Bay Educational Lecture Series

Hanauma Bay Nature Preserve Theater