Programming Essentials in Python Essentials (Online)
September 16, 9:00am - 10:00am
Honolulu Campus, 874 Dillingham Blvd
---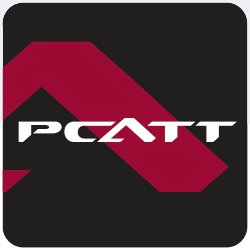 How great would it be to write your own computer program? Or design a web or desktop application that millions of people could enjoy? Both are a possibility if you learn how to code in Python. Python is a very versatile, object-oriented programming language used by startups and tech giants, Google, Facebook, Dropbox and IBM. Python is also recommended for aspiring developers who are interested in pursuing careers in Security, Networking and Internet-of-Things. Cisco calls this the language of IoT.
This course covers the basics of Python language and introduces participants to Object-Oriented Programming.
Upon the completion of this course with additional self-study, participants will be prepared to take two certification exams.
PCEP - Certified Entry-Level Python Programmer Certification and
PCAP – Certified Associate in Python programming
These certifications come from the Python Institute. PCEP certification is an interim step to the PCAP certification.
Event Sponsor
PCATT, Honolulu Campus
More Information
808 84509296, honcet@hawaii.edu, https://pcatt.org/software-development/
---
Wednesday, September 16

8:45am

Study Abroad Center Virtual Fair

Mānoa Campus, https://www.studyabroad.hawaii.edu/virtual-study-abroad-fair-2020/
9:00am

Programming Essentials in Python Essentials (Online)

Honolulu Campus, 874 Dillingham Blvd
9:00am

Law School Admissions Zoom Information Session

Mānoa Campus, 2515 Dole St. Honolulu, HI, 96822
10:00am

Mana – High Performance Computing (HPC) Onboarding

Online via Zoom
11:30am

Building Interactive Pressbooks

Mānoa Campus, Online Event
11:30am

Organizing Your Semester

Honolulu Campus, https://www.honolulu.hawaii.edu/ikea
11:30am

Strategies for Collaboratie OER Projects

Mānoa Campus, Online Event
12:00pm

China's BRI in Southeast Asia and Future Prospects

Mānoa Campus, https://hawaii.zoom.us/webinar/register/WN_pcQIVSLuTnWNEhQd0Bg9Mw
3:00pm

Using LinkedIn to Network & Find Jobs

Mānoa Campus, Zoom Meeting
3:30pm

Honolulu Living Shorelines: Resilience and Connectivity by Design

Zoom Meeting, Please see description for Meeting ID and Passcode
3:30pm

Joint ATMO & IPRC Seminar

Mānoa Campus, Virtual Meeting
3:30pm

Department of Natural Resources & Environmental Management Seminar

Mānoa Campus, Zoom
7:00pm

Brandt Webinar, Polynesian Ancestral Knowledge: Hawaii: Alo Piko O Wakea

Mānoa Campus, https://bit.ly/brandtweb