Identifying and Enjoying Birds in Hawai'i
March 20, 9:00am - 11:00am
Mānoa Campus, Lyon Arboretum, 3860 Manoa Rd
---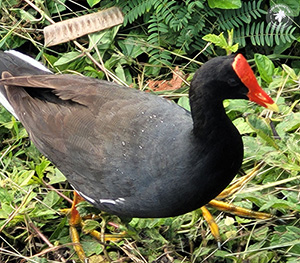 Hawai'i has been described as a birder's paradise, but how do we know exactly what we're looking at?
If you have ever looked out your window and said, "That bird looks neat. I wonder what it is?" This is your class!
Join Shelia Conant as she takes us through some bird-identifying basics and introduces us to some of the common and unique bird species that we can find in Hawai'i. We will consider the key things to see and hear, as well as what behaviors we should observe. We will also discuss groups of birds we might expect to find in various habitats including forests, wetlands, shorelines, and even more urban areas.
Tune in to ask questions and share observations!
WHEN: Saturday, March 20, 9:00am – 11:00 am
COST: $20
TO SIGN UP, see our website (below, under 'more information')
Ticket Information
Sign up information is available on our website: https://manoa.hawaii.edu/lyon/2021/02/04/spring_2021_community_classes/
Event Sponsor
Lyon Arboretum, Mānoa Campus
More Information
Derek Higashi, 808-988-0456, higashi2@hawaii.edu, https://manoa.hawaii.edu/lyon/2021/02/04/spring_2021_community_classes/
---