Karaoke Night: Do you love to sing karaoke with your friends?
February 3, 7:00pm - 11:00pm
Mānoa Campus, Ba-Le, Campus Center Forum & 3rd Floor Meeting Rooms
---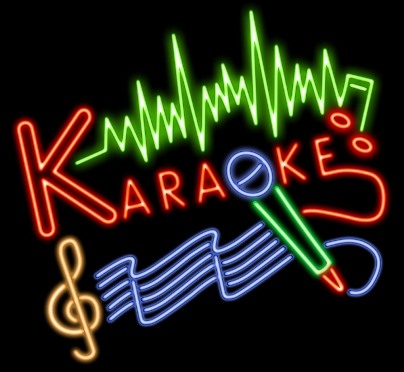 Date:Friday, February 3rd, 2012
Time: 7-11 PM
Place(s): Campus Center Forum Campus Center Third Floor Meeting Rooms Ba-Le (7-9 PM only)
If singing is a hobby of yours, come on down to the UH Mānoa Campus Center and Ba-Le for Karaoke Night. In Campus Center, we'll have FREE Sodexo food and drinks so you won't be hungry when you're singing. We'll also have a karaoke competition there where we'll be awarding prizes to the top three performers. Don't forget to sign up if you want to have a chance to be in the karaoke competition! Winners must present their validated UH Manoa IDs. p> We even have rooms on the Campus Center 3rd Floor Meeting Rooms if you and your friends want to sing and just have fun in a smaller venue.
Ba-Le will also be hosting Karaoke Night from 7 to 9 PM. There will be a bar area to drink, sing and hang out with friends. p> For all you students that leave Ba-Le after 9 PM, you can go to the Campus Center Forum for food and more karaoke. The Campus Center Forum and 3rd Floor Meeting Rooms will be karaoking from 7 to 11PM.
This will be a FREE, fun night that you won't forget!
This event is FREE and OPEN to everyone. Restrictions (being a validated UHM student) only apply to those who win prizes via the competition.
Brought to you by Campus Center Board Activities Council (CCB AC)
Phone: #(808) 956-4491
Email: ccbac@hawaii.edu
Website: http://uhmccbac.weebly.com/index.html Like us on Facebook: University of Hawaii at Manoa Campus Center Board Activities Council
Friend us on Facebook: UH Manoa Ccb AC
Event Sponsor
Student Life and Development, Mānoa Campus
More Information
Activities Council, 956-4491, ccbac@hawaii.edu, http://uhmccbac.weebly.com/
---
Friday, February 3

12:00pm

Summer Study Abroad in Mendoza

Mānoa Campus, Crawford 202
2:30pm

Role of Violence in Russian America

Mānoa Campus, Sakamaki A 201
2:30pm

Summer Study Abroad in Angers, France

Mānoa Campus, Moore 111
3:30pm

Botany/Biology (Zoology) Seminar, PhD Defense

Mānoa Campus, BioMed B-103
6:00pm

Doubles Tennis Championships

Mānoa Campus, UHM Tennis Complex
6:00pm

Eat, Meet, and Greet for Student Veterans and Dependents

Mānoa Campus, 1711 East-West Rd., Bldg.: Hale Halawai
7:00pm

Karaoke Night: Do you love to sing karaoke with your friends?

Mānoa Campus, Ba-Le, Campus Center Forum & 3rd Floor Meeting Rooms
8:00pm

The Genteel Sabai

Mānoa Campus, Kennedy Theatre