Role of Violence in Russian America
February 3, 2:30pm - 4:00pm
Mānoa Campus, Sakamaki A 201
---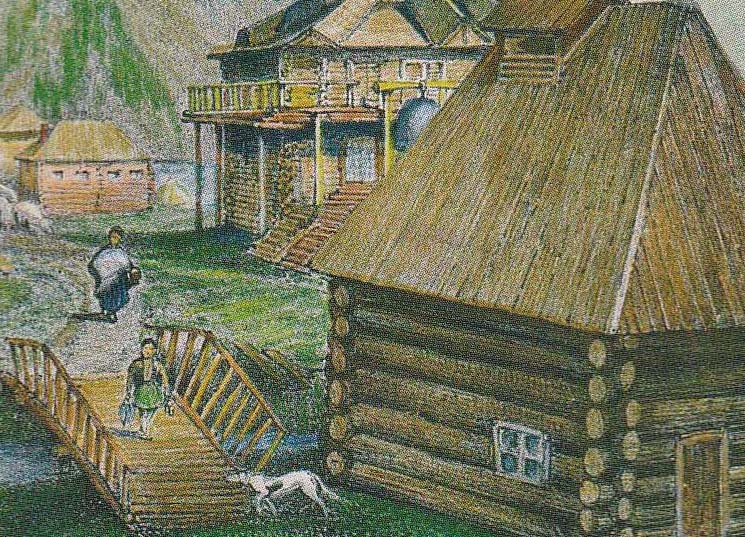 Professor Matt Romaniello (Assistant Professor, History) will present "Taking Hostages and Murdering Translators: The Role of Violence in Russian American" as the next session of the History Workshop's year-long examination of "War and Society: Considering Justice, Violence, and the Military in History."
Beginning in the eighteenth century, Russian merchants and explorers traversed the north Pacific to expand Russia's colonial contacts throughout the Aleutian Islands and Alaska, ultimately extending the Russian Empire from Asia to California. In order to manage this extensive territory, Russian colonists relied on a mixture of adopted colonial strategies from Siberia along with innovations conditioned by the new relationships with the indigenous populations of North America.
Unfortunately, this combination relied on coercion and outright violence to manage Russia's new American outposts. It was not until the Russian government intervened in the 1820s to limit social inequalities in the colonies, following an effort to monopolize violence under state auspices, that something resembling stability finally arrived in Russia's overseas expedition. Though violence was not the primary mechanism of social control, an examination of its role in the American colony ultimately reveals the changing attitudes of the Russian state toward its newest subjects.
Event Sponsor
History, Mānoa Campus
More Information
956-7407, histwork@hawaii.edu
---
Friday, February 3

12:00pm

Summer Study Abroad in Mendoza

Mānoa Campus, Crawford 202
2:30pm

Role of Violence in Russian America

Mānoa Campus, Sakamaki A 201
2:30pm

Summer Study Abroad in Angers, France

Mānoa Campus, Moore 111
3:30pm

Botany/Biology (Zoology) Seminar, PhD Defense

Mānoa Campus, BioMed B-103
6:00pm

Doubles Tennis Championships

Mānoa Campus, UHM Tennis Complex
6:00pm

Eat, Meet, and Greet for Student Veterans and Dependents

Mānoa Campus, 1711 East-West Rd., Bldg.: Hale Halawai
7:00pm

Karaoke Night: Do you love to sing karaoke with your friends?

Mānoa Campus, Ba-Le, Campus Center Forum & 3rd Floor Meeting Rooms
8:00pm

The Genteel Sabai

Mānoa Campus, Kennedy Theatre