Korean Film Series
February 7, 6:30pm - 8:00pm
Mānoa Campus, Center for Korean Studies Auditorium
---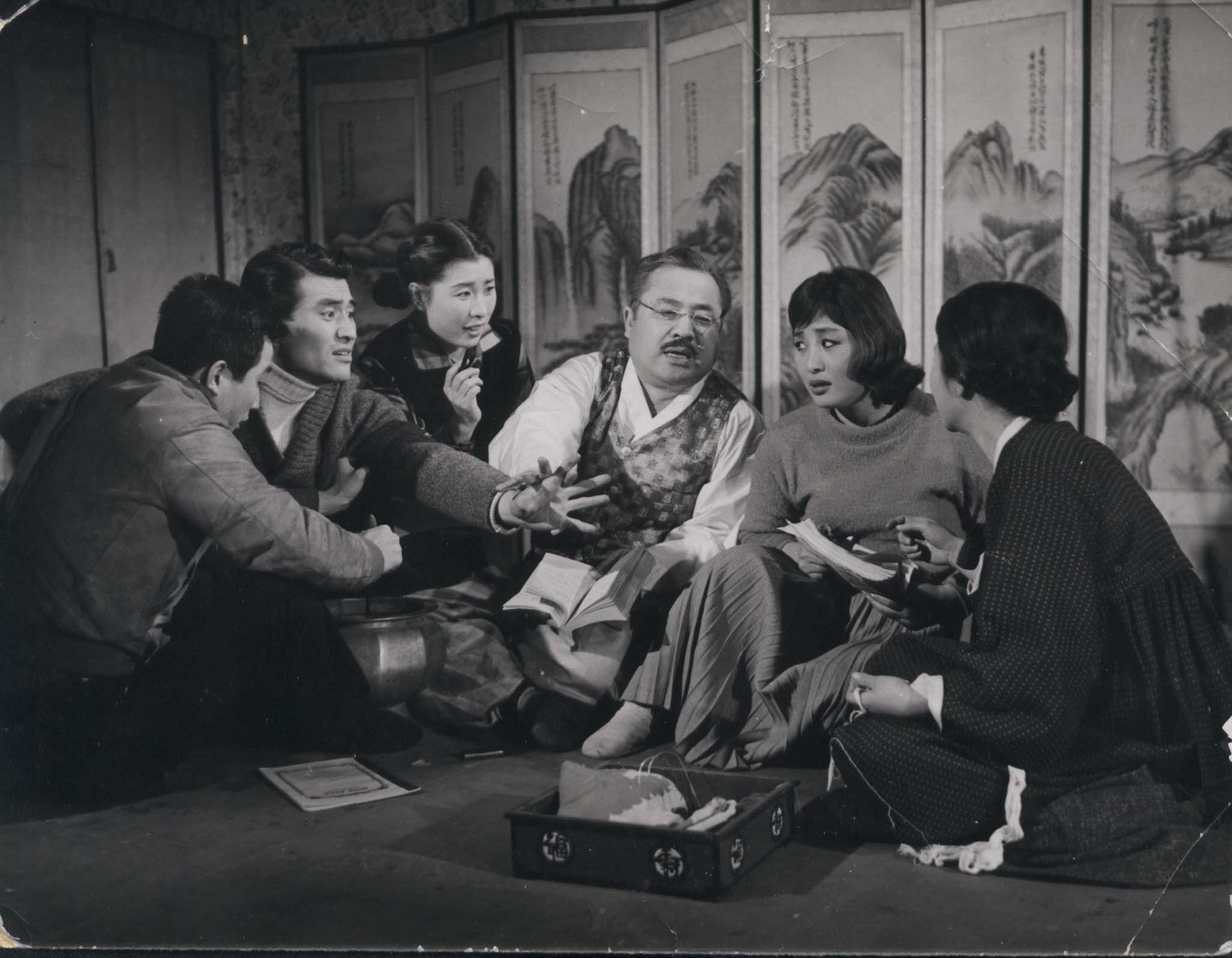 A Romantic Papa
Korea | 1960 | 131 min
Directed by Shin Sang-Ok
In Korean with English Subtitles

Synopsis
An insurance company employee, called "Romantic Papa" by his children, heads a happy family of wife, two sons, and three daughters. On a modest salary, he nurtures his family with a ready smile. Forced into retirement because of his age, he is afraid to tell his family he has lost his job. His children discover the truth, but pretend not to know. They all get together for a happy celebration of his birthday.

Spring 2012 Film Series
What made Koreans laugh in the late 1950s and early 1960s? If popular movies are any indication, you'll find some answers to this question in the Center for Korean Studies spring 2012 film series. This semester's program is stocked with a half-dozen representative family and romantic comedies produced by well-known directors of the period.
Ticket Information
Free
Event Sponsor
Center for Korean Studies, Mānoa Campus
More Information
Matt Winchell, 347-746-7749, mj23@hawaii.edu, http://ks316.moore.hawaii.edu/wp/?p=1693
---
Tuesday, February 7

8:45am

Watercolor Painting Classes for Seniors: Beyond Beginning I

Windward Campus, Hale Kuhina 115
1:00pm

Summer Study Abroad in Florence, Italy

Mānoa Campus, Moore 319
2:00pm

Summer Study Abroad in Berlin, Germany

Mānoa Campus, Moore 319
4:00pm

Meditation

Mānoa Campus, At the large sculpture beside the Art building
5:30pm

Intermediate Slack Key Guitar

Windward Campus, Hale Palanakila 104
6:00pm

Japanese Flower Arranging Ikebana Sogetsu

Windward Campus, Hale Kuhina 115
6:30pm

Korean Film Series

Mānoa Campus, Center for Korean Studies Auditorium