Movie Night: Puss in Boots
February 10, 7:00pm - 10:30pm
Mānoa Campus, Campus Center Forum
---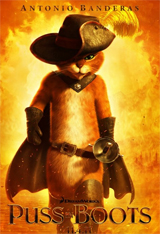 Attention UH Manoa Students!
Looking for a fun, FREE movie. We will have two showings of Puss in Boots at 7 PM and 8:45 PM in the Campus Center Forum on Friday, February 10.
There will be 25 cent Subway sandwiches, 25 cent Subway cookies, 25 cent cotton candy, 25 cent drinks (water and soda), and 10 cent popcorn. Supplies are limited. You are encouraged to bring your own drink or water bottle to help quench your thirst.
This event is FREE and open to everyone. You do NOT need to be a student!
Brought to you by Campus Center Board Activities Council (CCB AC)
Phone: #(808) 956-4491
Email: ccbac@hawaii.edu
Website: http://uhmccbac.weebly.com/index.html
Like us on Facebook: www.facebook.com/ccbevents
Friend us on Facebook: UH Manoa Ccb AC
Event Sponsor
Student Life and Development, Mānoa Campus
More Information
Activities Council, 956-4491, ccbac@hawaii.edu, http://uhmccbac.weebly.com/
---
Friday, February 10

9:30am

Gatherings From Your Garden

Mānoa Campus, Lyon Arboretum, 3860 Manoa Rd.
10:00am

Education Final Oral

Mānoa Campus, LSP4 A
11:30am

Digital Image Use 101

Mānoa Campus, Hamilton Library Room 113
1:00pm

Prezi Workshop

Mānoa Campus, QLCSS 104
1:30pm

Year Study Abroad in Machida, Japan

Mānoa Campus, Moore 111
2:30pm

Philosophy Department Colloquium

Mānoa Campus, Sakamaki Hall C-308
2:30pm

Year Study Abroad in Kobe, Japan

Mānoa Campus, Moore 111
3:30pm

Botany/Biology (Zoology) Seminar

Mānoa Campus, BioMed B-103
6:15pm

Co-Ed Kickball Tournament

Mānoa Campus, Klum Gym
7:00pm

NEW SHOW "Stars" at WCC's Hokulani Imaginarium

Windward Campus, Hokulani Imaginarium
7:00pm

Movie Night: Puss in Boots

Mānoa Campus, Campus Center Forum
7:00pm

Create-A-Bear

Mānoa Campus, Campus Center Ballroom
8:00pm

The Genteel Sabai

Mānoa Campus, Kennedy Theatre
8:00pm

No. 2 by Toa Fraser

Leeward Campus, Leeward Community College Theatre