NEW SHOW "Stars" at WCC's Hokulani Imaginarium
February 10, 7:00pm - 8:00pm
Windward Campus, Hokulani Imaginarium
---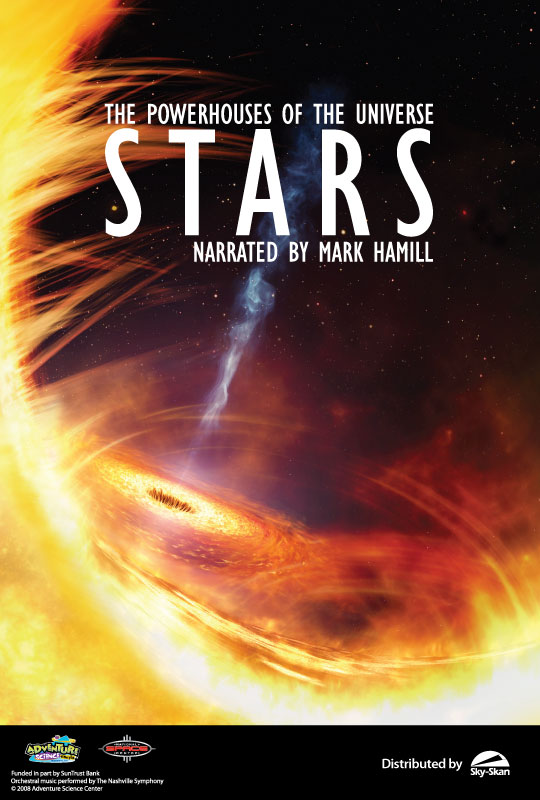 Windward Community College's Imaginarium is featuring a new, state-of-the-art fulldome show, Stars, on February 10 at 7:00 and 8:00 p.m. Stars aims to answer the age-old rhyme "How I wonder what you are?" Beginning with their common formation, the show follows the different life cycles and diverse deaths of these powerhouses of the universe.
Stars (appropriate for ages 9 and up)
Dates: February 10, March 9
Time: 7 p.m. (and 8 p. m. on Feb 10 only)
Located on the Windward Community College campus at 45-720 Kea'ahala Rd. in Kane'ohe, Imaginarium shows are open to the public and enjoyed by audiences of all ages.
Show Description – Every star has a story. Some are as old as time, faint and almost forgotten. Others burn bright and end their lives in powerful explosions. New stars are created every day, born of vast clouds of gas and dust. Through every phase of their existence, stars release the energy that powers the Universe. Journey to the farthest reaches of our galaxy and experience both the awesome beauty and destructive power of STARS.
The stunning animation highlighted by astronauts, spacecraft, telescopes, nebulas, clusters, and more, was created by the talented team of the National Space Centre (Leicester, UK). This dramatic program features the voice talent of Mark Hamill. The Nashville Symphony Orchestra, conducted by Albert-George Schram, resident conductor, performed part of the STARS soundtrack.
Ticket Information
$5/child (12 and under); $6/UH, military or senior (65 and up); $7/adults. Reservations: 235-7433
Event Sponsor
Continuing Education, Windward Campus
More Information
Mary Beth Laychak, Imaginarium manager, 235-7433, laychak@hawaii.edu, http://aerospace.wcc.hawaii.edu/imaginarium.html
---
Friday, February 10

9:30am

Gatherings From Your Garden

Mānoa Campus, Lyon Arboretum, 3860 Manoa Rd.
10:00am

Education Final Oral

Mānoa Campus, LSP4 A
11:30am

Digital Image Use 101

Mānoa Campus, Hamilton Library Room 113
1:00pm

Prezi Workshop

Mānoa Campus, QLCSS 104
1:30pm

Year Study Abroad in Machida, Japan

Mānoa Campus, Moore 111
2:30pm

Philosophy Department Colloquium

Mānoa Campus, Sakamaki Hall C-308
2:30pm

Year Study Abroad in Kobe, Japan

Mānoa Campus, Moore 111
3:30pm

Botany/Biology (Zoology) Seminar

Mānoa Campus, BioMed B-103
6:15pm

Co-Ed Kickball Tournament

Mānoa Campus, Klum Gym
7:00pm

NEW SHOW "Stars" at WCC's Hokulani Imaginarium

Windward Campus, Hokulani Imaginarium
7:00pm

Movie Night: Puss in Boots

Mānoa Campus, Campus Center Forum
7:00pm

Create-A-Bear

Mānoa Campus, Campus Center Ballroom
8:00pm

The Genteel Sabai

Mānoa Campus, Kennedy Theatre
8:00pm

No. 2 by Toa Fraser

Leeward Campus, Leeward Community College Theatre