Zen - Level 1 Class (Beginner-Level)
February 29, 5:30pm - 7:30pm
Mānoa Campus, Campus Center - Room 309
---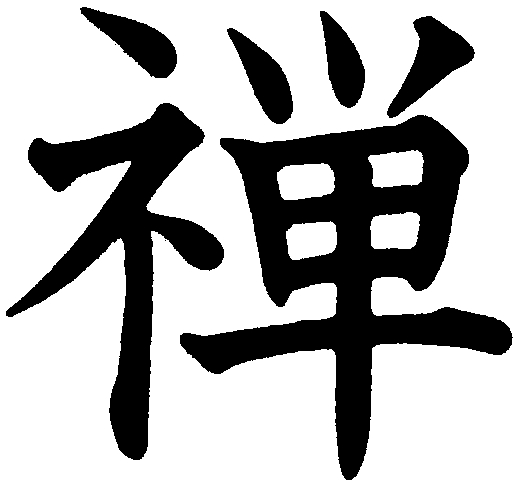 The Zen Philosophy Club (ZPC) at the University of Hawaii at Manoa was established to encourage and promote the study of Zen (Ch'an) Buddhist Philosophy and foster an understanding of the teachings of Zen (Ch'an) Buddhism.
ZPC is open to all UH students and members of the community. A person applying for membership need not be Buddhist, nor will any person be expected to become Buddhist should they become a member.
Every Wednesday, ZPC connects with the Chung Tai Zen Center of Sunnyvale for a live teleconference and formal class session led by Zen Master Jian Ying Shifu, a fully-ordained Zen Buddhist monk who currently serves as the abbot of a monastery in California.
ZPC is very fortunate to have the guidance of ordained Dharma Masters who assist the club by conducting weekly classes, making recommendations of study materials, providing lectures, answering questions, and much more.
If you would like to learn more about ZPC, please visit our website (zenathawaii.com) or send us a message with any inquiries.
Event Sponsor
SLD, Mānoa Campus
More Information
Michael Wright, (808)728-0420, zpc@hawaii.edu, http://www.zenathawaii.com
---
Wednesday, February 29

9:45am

Posture and Tai Chi (2 of 4)

Windward Campus, Hale Kuhina 115
10:30am

Passport to Sophomore Success

Mānoa Campus, Campus Center, 2nd & 3rd Floors
12:30pm

A Mountain of Difference

Mānoa Campus, Moore Hall 319
3:00pm

Ocean & Resources Engineering Seminar

Mānoa Campus, MSB 114
5:30pm

Zen - Level 1 Class (Beginner-Level)

Mānoa Campus, Campus Center - Room 309
6:00pm

Play In Clay

Windward Campus, Hale Palanakila 216
6:00pm

First Aid / CPR Class

Mānoa Campus, Hemenway Hall 215
6:30pm

Tai Chi (Yang Style)

Windward Campus, Hale Kuhina 115
6:30pm

Pre-Med Panel

Mānoa Campus, Webster 103 & 104
7:00pm

Japan's Kagawa Chorus to Sing at Palikū Theatre

Windward Campus, Paliku Theatre
7:30pm

Tai Chi (Yang Style)

Windward Campus, Hale Kuhina 115