First Aid / CPR Class
March 6, 6:00pm - 10:00pm
Mānoa Campus, Campus Center 307
---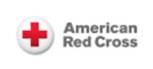 Thanks to the Student Athletic Fee Committee the Student Recreation Services department is now having First Aid / CPR Classes! FREE for UH Manoa students only.
Hosted by the Aerican Red Cross, this class will teach the student basic First Aid and Cardio-pulmonary Resuscitation. Students will receive a First Aid / CPR Certification upon completion of the course.
Come down to the Student Recreation Services Office to sign up now. Space is limited!
Event Sponsor
Student Recreation Services, Mānoa Campus
More Information
956-6468, cclp@hawaii.edu
---
Tuesday, March 6

8:30am

Music/Ethnomusicology Final Oral

Mānoa Campus, Hamilton A153
8:45am

Watercolor Painting Classes for Seniors: Beyond Beginning II

Windward Campus, Hale Kuhina 115
12:00pm

Linguistics Seminar

Mānoa Campus, St. John Auditorium, Room 011
12:00pm

Shifting Currents in US-Pacific Islands Fisheries Relations

Mānoa Campus, John Burns Hall room 3121/3125, East-West Center
1:00pm

'Imi Na'auao: Google Docs Workshop

Honolulu Campus, Building 20, Rm. 3
4:00pm

Meditation

Mānoa Campus, 311 Gilmore Hall
4:00pm

Presentation on Urbanization and Intergenerational Relations

Mānoa Campus, Saunders 244
6:00pm

Japanese Flower Arranging Ikebana Sogetsu

Windward Campus, Hale Kuhina 115
6:00pm

First Aid / CPR Class

Mānoa Campus, Campus Center 307
6:30pm

Korean Film Series

Mānoa Campus, Center for Korean Studies Auditorium