Fall 2012 in Seville, Spain Info Meeting
March 8, 1:30pm - 2:30pm
Mānoa Campus, Moore 319
---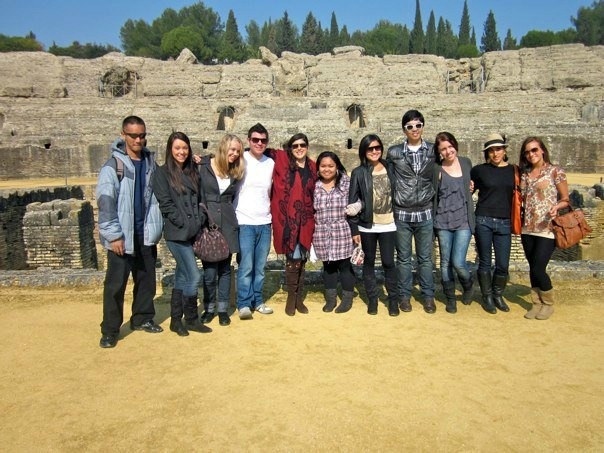 Come learn about Fall 2012 in Seville program and meet Resident Director Asst Prof Benito Quintana (benitoq@hawaii.edu).
Courses offered:
1. SPAN 352-B: Latin American Cultural Perspectives: Pre-Columbian to Colonial Periods
2. LAIS 495: Topics in Latin American and Iberian Studies - Imperial Iberia
Students receive UHM credits for all coursework. Financial aid is available for eligible students.
The application deadline is April 2, 2012.
Event Sponsor
Study Abroad Center, Mānoa Campus
More Information
956-5143, http://www.studyabroad.org
---
Tuesday, July 5

12:00pm

East-West Toastmasters Leadership/Public Speaking Club Meeting

Mānoa Campus, Online Zoom meeting: email santiago@hawaii.edu for login information

Thursday, July 7

12:00pm

Law School Admissions Zoom Information Session

Mānoa Campus, Virtual
5:00pm

Talk Story with Yishan Wong (CEO of Terraformation)

Zoom only (register for zoom link)
5:30pm

Evening Part Time JD Program Information Session

Mānoa Campus, Virtual

Monday, July 11

8:00am

Qualify for SNAP (foodstamps) with SPAM

Mānoa Campus, Virtual Support -or- Email

Tuesday, July 12

9:00am

Molecular Biosciences & Bioengineering Final Oral

Mānoa Campus, Meeting ID: 449 666 1746 Passcode: 106783

Monday, July 18

8:00am

Qualify for SNAP (foodstamps) with SPAM

Mānoa Campus, Virtual Support -or- Email

Tuesday, July 19

12:00pm

East-West Toastmasters Leadership/Public Speaking Club Meeting

Mānoa Campus, Campus Center 309 and online Zoom meeting: email santiago@hawaii.edu for login information