College, Career and Job Fair
April 9, 9:00am - 12:30pm
Leeward Campus, Main Concourse
---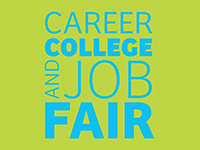 Job Prep Services 11th Annual Leeward Career, College and Job Fair on Wednesday, April 9, 9 am–1 pm on Leeward's Pearl City campus.
We are anticipating participation from more than 70 employers and 30 college programs, and attendance of nearly 2,000 job seekers.
The purpose of the job fair is to provide access to college programs and employment opportunities from local businesses for both students and the general public.
Ticket Information
Free
Event Sponsor
Job Prep Services, Leeward Campus
More Information
455-0240, http://www.leeward.hawaii.edu/jobs-events
---
Wednesday, April 9

9:00am

College, Career and Job Fair

Leeward Campus, Main Concourse
10:00am

Walk A Mile In Her Shoes® University of Hawai'i - West O'ahu

West Oʻahu Campus, Campus Courtyard
10:30am

Children and Youth Celebration

Mānoa Campus, UH Campus Center
12:00pm

Lecture on Traditional Chinese Medicine

Mānoa Campus, Moore Hall 258
12:00pm

Pizza & Talk Story on Jobs in Government

Mānoa Campus, Kuykendall 410
12:00pm

The Naked and the Framed: Reality and Aesthetics in Wang Bing's Tiexi Qu

Mānoa Campus, Burns Hall 2118, East-West Center
3:30pm

Meteorology Seminar

Mānoa Campus, Marine Sciences Building, MSB 100
6:00pm

ASUH Executive Committee Meeting

Mānoa Campus, Campus Center 310
6:30pm

SuckSeed - Film (Thailand)

Mānoa Campus, Center for Korean Studies 1881 East-West Road