Special Events Class Guest Chef Dinner
April 11, 6:00pm - 9:00pm
Leeward Campus, The Pearl
---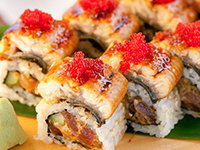 Students will be working with Chef Jon Matsubara to create a menu for the evening. Menu details to be posted.
An award winning chef, Matsubara brings an extraordinary background in the culinary industry to our students. Chef Matsubara recently joined the Hyatt Regency Waikiki's Japengo as chef de cuisien. He is known for launching Azure at the Royal Hawaiian. Under his leadership, Azure received Honolulu Magazine's 2010 Hale Aina Award for Hawaii's Best New Restaurant and the 2010 Ilima Award for Hawaii's Best Restaurants Critics Choice. In 2011, Azure was recognized as Oahu's Best Restaurant Bronze by Honolulu Magazine.
Chef Matsubara began his culinary career at Roy's Restaurant, honed his skills as Chef de Cuisine of Canoe House Restaurant in the Mauna Lani Bay Hotel, served as Chef de Partie in the famed New York kitchens of Restaurant Jean Georges, Tabla, Bouley and Honolulu's acclaimed Alan Wong's Restaurant.
Chef Matsubara is recognized for his ability to work with local ingredients and his passion for cooking cutting-edge cuisine.
Ticket Information
$70 without wine, $85 with wine
Event Sponsor
Professional Arts & Tech Division, Leeward Campus
More Information
455-0244, http://events.leeward.hawaii.edu/event/special_events_class_guest_chef_dinner#.UvWH_41bszg
---
Friday, April 11

2:30am

Prof. John Rosa, "Fly Hawai`i: Roots and Routes of Transpacific Air Travel"

Mānoa Campus, Sakamaki Hall A201
11:30am

Job Fair for Planners, Engineers & Architects

Mānoa Campus, Saunders Courtyard
12:00pm

Snapshots From Rakhine

Mānoa Campus, John A. Burns Hall, Room 3012
12:30pm

Political Science Final Oral

Mānoa Campus, Friedman Room, Saunders Hall 624
1:00pm

Assessment for Curricular Improvement Poster Exhibit

Mānoa Campus, Campus Center Executive Dinning Room
1:30pm

Warrior Recreation Center Grand Opening

Mānoa Campus, Warrior Recreation Center
1:30pm

Psychology Final Oral

Mānoa Campus, Sakamaki C-204B
2:30pm

Philosophy Department - Colloquium

Mānoa Campus, Sakamaki C-308
2:30pm

Thinking Beyond the Representation of Asian Women's Sexualities in Cyberspace

Mānoa Campus, Saunders 624
3:00pm

Center for Japanese Studies Seminar with Mire Koikari

Mānoa Campus, Moore Hall 319 (Tokioka Room)
3:30pm

CTAHR and COE Student Research Symposium

Mānoa Campus, Agricultural Sciences Building
5:00pm

Mystical Poetry Night

Mānoa Campus, Hale Halawai
5:00pm

Campus Center Carnival

Mānoa Campus, Campus Center
5:00pm

Taste of Manoa

Mānoa Campus, Campus Center
6:00pm

Special Events Class Guest Chef Dinner

Leeward Campus, The Pearl
7:30pm

UH Opera Workshop in Concert

Mānoa Campus, Orvis Auditorium
7:30pm

The Very Persistent Gappers of Frip

Mānoa Campus, Kennedy Theatre Mainstage