Bollywood Mondays: 'Padmaavat' (2018)
September 24, 2:30pm - 5:15pm
Mānoa Campus, Marine Sciences Building 100
---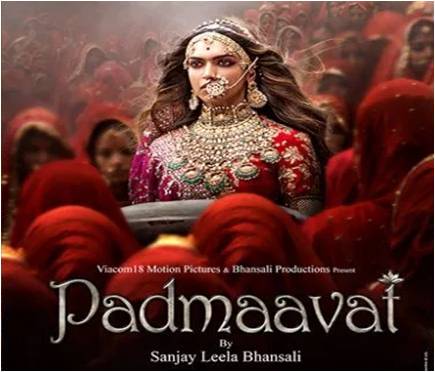 One of the most controversial and expensive films in recent years, 'Padmaavat' is a love story and war epic set in medieval India. It is directed by Sanjay Leela Bhansali, renowned for intricate costume dramas featuring elaborate and gorgeous sets.
The movie is based on a legendary poem about the fabled Hindu Rajput Queen Padmavati, played by the ethereal Deepika Padukone. Her unparalleled beauty catches the eye of a Rajput ruler from western India, Maharawal Ratan Singh (Shahid Kapoor), but also the attention of the powerful Muslim sultan of Delhi, Alauddin Khalji (the dynamic Ranveer Singh).
'Padmaavat' is the fourth movie in the 16th UH Bollywood film series, running every Monday afternoon this fall. For a copy of the full film series schedule for the semester, please see the contact information below.
Ticket Information
Free and open to the public.
Event Sponsor
History, Mānoa Campus
More Information
Ned Bertz, (808) 956-6766, bertz@hawaii.edu
---
Monday, September 24

1:00pm

Free Guided Mindfulness Meditation Session

Mānoa Campus, Kuykendall Annex 6
1:30pm

Study Abroad Info. Meeting - Semester in Kobe, Japan

Mānoa Campus, Moore 204
1:30pm

Study Abroad Info. Meeting - Semester in Shanghai, China

Mānoa Campus, TBA
2:30pm

Study Abroad Info. Meeting - Semester in Paris, France

Mānoa Campus, Moore 205
2:30pm

Bollywood Mondays: 'Padmaavat' (2018)

Mānoa Campus, Marine Sciences Building 100
7:30pm

JASON BYERLOTZER, trombone
(Lecturer Recital Series)

Mānoa Campus, Orvis Auditorium