Class: Beautiful, Bountiful Bromeliads!
January 18, 9:30am - 12:00pm
Mānoa Campus, Lyon Arboretum (3860 Manoa Rd)
---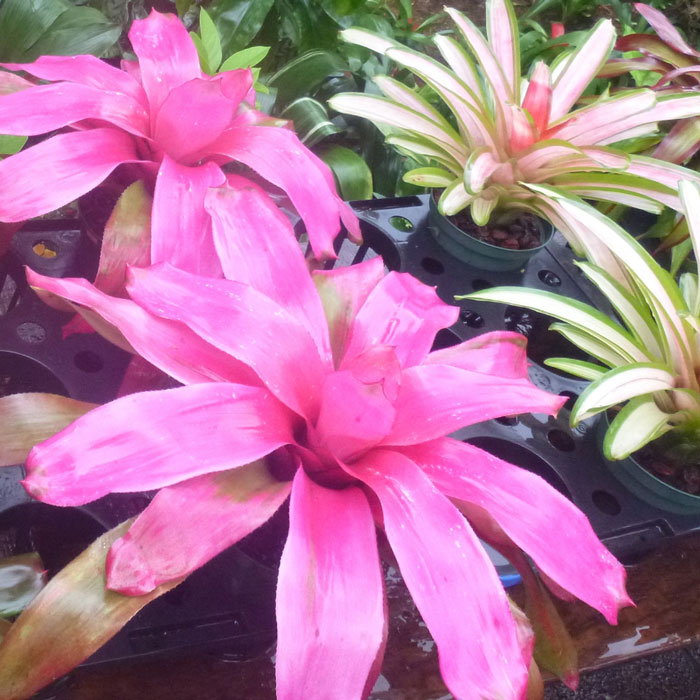 Sue Girton, retired landscape designer and lifelong Bromeliad lover will demonstrate how to divide and nourish these beautiful plants. Sue will focus on Vriesea, Tillandsia and Neoregelia. Bring your own Bromeliads to divide and questions to be answered.
We will also be showcasing Bromeliads and other backyard flowers in arrangements and displays. (This Stepping Stones Class is sponsored by the Garden Club of Honolulu.)
Open to community members.
Ticket Information
Call to register 808-988-0456. Class fee $20.
Event Sponsor
Lyon Arboretum, Mānoa Campus
More Information
Derek Higashi, (808) 988-0456, https://manoa.hawaii.edu/lyonarboretum/event/beautiful-bountiful-bromeliads/
---